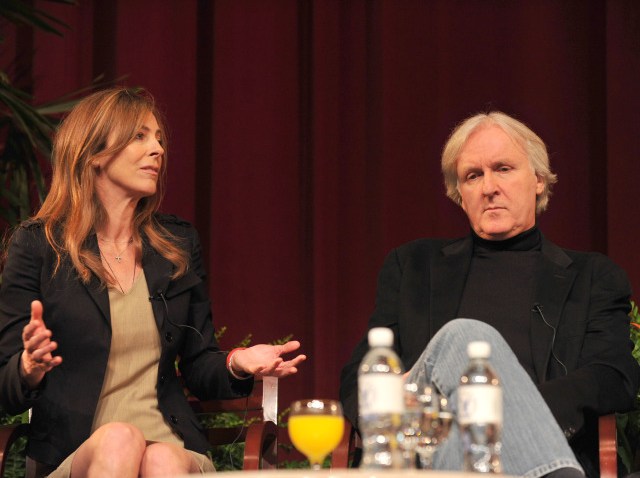 It has the makings of a great Hollywood story. Ex-husband and ex- wife as rival filmmakers working their way through the award show circuit. They hit the final stretch neck and neck, leading the field with their wildly disparate projects.
All very sexy and very true except for the rival parts. While this story-line will dominate all the way through the big Oscar night in a month, "Avatar's" James Cameron and "Hurt Locker's" Kathryn Bigelow are actually remarkably cordial. Their brief marriage ended in 1991 in what has to be one of the friendliest divorces known to man or the Hollywood community (for the wife-prolific Cameron it was his third of five, so you might have completely missed it unless you were paying attention).
Nowhere was this respect more evident than in Cameron's Golden Globe acceptance speech for best director. "I'm actually not well prepared because, frankly, I thought Kathryn was going to get this," Cameron said from the podium. "And she richly deserves it."
Bigelow's "Locker" is the true critics' darling, while "Avatar" is the epitome of big budget commercialism. For example, reported production costs for "Locker" range around the $10 million mark -- just a fraction of "Avatar's" reported $280 million production costs.
Now each head into the final round of Academy Awards hype with a leading nine nominations each for their respective films, including best picture and best director.
Sure they both want the big prize and the competitive fires don't need any more fuel within either director. But expect this friendly, respectful banter to continue right up to the Oscar night and beyond.