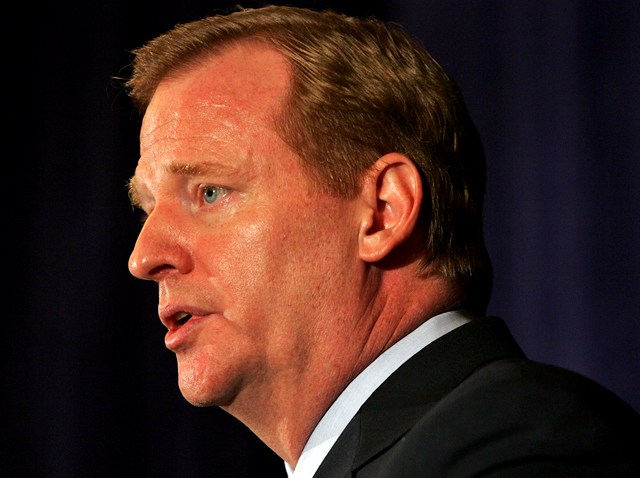 NFL Commissioner Roger Goodell sees progress off the field when it comes to Michael Vick and that off-the-field growth could help speed up the time it will take to get Vick onto the field.
The commish took some time out of talking economic woes causing blackouts in small NFL markets to talk about the controversial Vick Tuesday. Asked about Michael Vick, Goodell said the Philadelphia Eagles quarterback is "making the right kind of progress."
Vick will play Thursday night in the Eagles' preseason finale against the Jets but he won't be allowed to play in the regular season right away.
Goodell will consider Vick for full reinstatement to the NFL by no later than Week 6 of the regular season, he said.
"A lot of those issues I'm focusing on are off the field. How is he dealing with the transition? Does he have his family relocated? Does he have the right people around him helping him make decisions?" Goodell said. "Tony Dungy's been incredibly helpful. Donovan McNabb's been helpful," said the commish.
"I talk to Michael on a weekly basis, if not more. I'll be meeting with him again sometime in the near future... He's focused on the right things."
Copyright AP - Associated Press