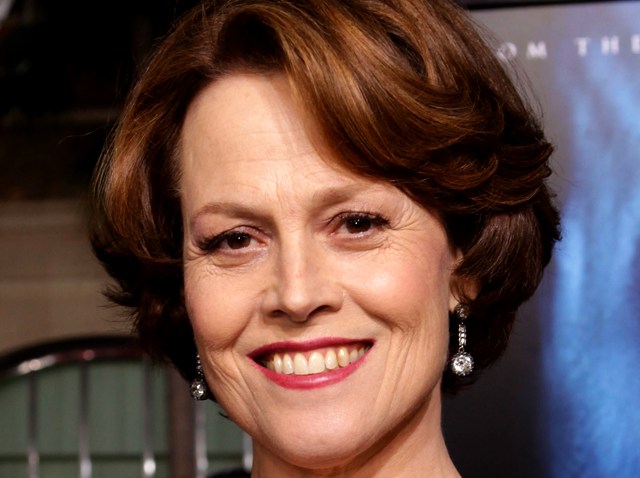 Even film fan favorite "Avatar" isn't immune to the "Saturday Night Live" treatment.
The NBC program lampooned the James Cameron hit Saturday as "Avatar" star Sigourney Weaver hosted the show for her second time in a quarter century, joining pop stars The Ting Tings on the "SNL" stage.
Weaver and the rest of the "SNL" cast poked fun at Cameron's new flick in a sketch during the show, satirizing "Avatar's" sci-fi premise with a bit about mating rituals of "Avatar's" blue-tinted alien cast.
U.S. & World
Cameron, the star "Titanic" filmmaker, made a cameo in the digital short "Laser Cats," produced by "SNL" wunderkind Andy Samberg.
The episode also featured a skit that jabbed at the late-night shuffle involving NBC talk-show hosts Conan O'Brien and Jay Leno, bringing back "SNL" impression guru Darrell Hammond to play Leno opposite Bill Hader's frantic O'Brien.
The two mocked Leno and O'Brien during a bit that also featured Jason Sudeikis as David Letterman, caught in the middle of the NBC scheduling shuffle that could see O'Brien bolt to another network and leave the peacock behind, according to Associated Press sources.
Seth Meyers addressed the issue of the Leno-O'Brien debacle more directly during his "Weekend Update" segment, joking that viewers didn't have to subscribe to "Cinemax to see someone get screwed on TV." Meyers' self-deprecating NBC rant also invoked ex-"Update" star Jimmy Fallon, whose late-night program follows O'Brien's and could itself be in danger of being pushed back, according to sources.
Weaver was also featured in a new sketch, "Riley," that starred Fred Armisen as a flamboyant teen, and had her own turn at self-deprecation in the last part of the show, when she mocked her well-known obsession with Internet message boards.
Pop group The Ting Tings played two songs on the show, including international hit "That's Not My Name."