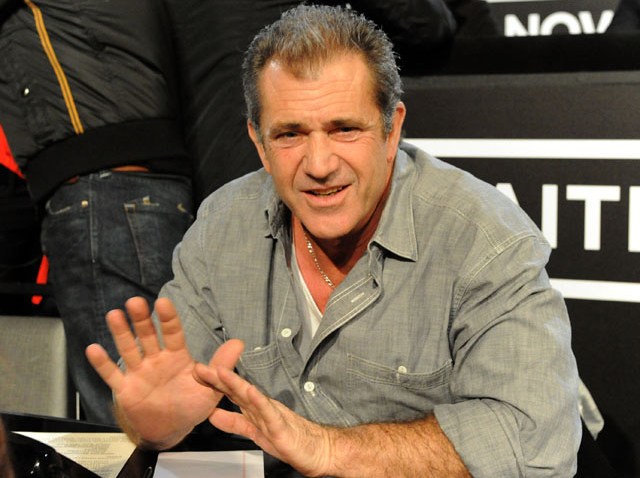 Mel Gibson is back in the big-screen business -- and after a seven-year disappearing act, the actor says he's stronger than ever.
Gibson hasn't been seen on-screen since his 2002 flick "Signs," the sci-fi blockbuster that marked brighter days for Gibson, before the actor was arrested for a Malibu DUI in 2006. During the arrest, Gibson let loose an obscene, anti-Semitic tirade on the arresting officer, a move that made Gibson a cultural pariah -- and put the actor on the biz's black list.
But Gibson, 54, said this week that it's time for him to jump back in his leading-man saddle, saying in an interview with the Associated Press that he's ready to put the controversy behind him and move on with his work, starting with his newest flick "Edge of Darkness."
"It's 30 years ago that I lost my own personal anonymity," Gibson said. "And it's 30 years ago that the public humiliation began," Gibson told the AP.
"Sometimes it reaches a global level. And what doesn't kill you makes you stronger," Gibson said. "And I'm telling you right now, I'm one strong motherf----- because I'm right back at you."
Gibson dismissed the idea that the anti-Semitic "scandal" would haunt him as he made a return to acting.
"What scandal?" he said. "That's mostly newspaper hype, OK? I can get in with the studio, work with them, or work indepenently as I wish. And I'll go on as I always have," he said.
"Edge of Darkness" features Gibson in a familiar role; the actor plays a revenge-seeking detective getting back at his 24-year-old daughter's killers. Like Gibson's hits "Ransom," "Braveheart," and "Lethal Weapon," "Edge of Darkness" is a blood-drenched, action-filled epic -- a Gibson specialty.
The actor said the film was a perfect fit for his comeback.
"It was time," Gibson said. "I felt like getting back in the saddle."
Gibson continued his bid at a good-guy rep this week as he answered phones for the "Hope for Haiti" telethon, raising cash for victims of the Haiti quake. He also made an appearance at the Golden Globes, joking with host Ricky Gervais about his alcohol issues.
"Edge of Darkness" is only the first of Gibson's upcoming projects: the "What Women Want" actor will also be featured in the comedy flick "The Beaver" and the prison drama "How I Spent My Summer Vacation," which he wrote.
Gibson, who directed the controversial "The Passion of the Christ" in 2004 and the Mayan epic "Apocalypto" in 2006, will also soon direct Leonardo DiCaprio in what Gibson called a Viking epic.
Copyright AP - Associated Press