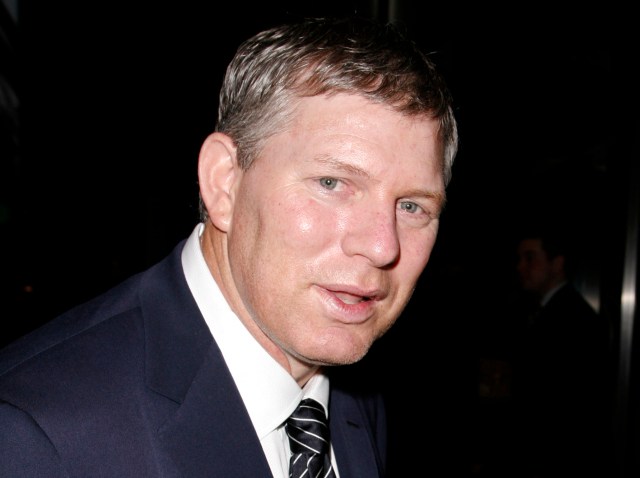 Cash-strapped baseball hero Lenny Dykstra isn't balking when it comes to parting with his bling.
The bankrupt ex-Phillie and former Met great has been dogged by money woes in recent years and is now hawking memorabilia from his career in the majors to make a buck -- including his diamond-encrusted 1986 World Series championship ring.
The 10-karat World Series ring is valued at $20,000 and is emblazoned with the Mets logo, Dykstra's name and his No. 4, and the phrase, "New York Mets, 1986 World Champions, 116 Wins," according to the New York Daily News.
The baseball hero is also peddling the homerun ball that won game three of the National League Championship Series in 1986; his 1990, 1994 and 1995 All-Star Game rings; and his replica World Championship trophy inscribed with his name, the Daily News reported.
The World Series champ who turned financial guru in retirement was facing a laundry list of lawsuits, divorce and foreclosure when he filed for Chapter 11 in July.
His brother, a jet rental company, a printing business, a former attorney and several employees were all looking to hammer the All-Star player known as Nails with lawsuits -- but the fallen businessman continued to brag about his bling with unbridled bravado.
"See that purple label, bro?" he said gesturing to the lining of his gray pinstripe suit outside a Manhattan court last year when he cut a deal with a firm that claimed he bilked them out of money.
"That's seven large."
He then laughed off claims he owed money to a private jet company.
"That's my f---in' ashtray money, bro," he said.