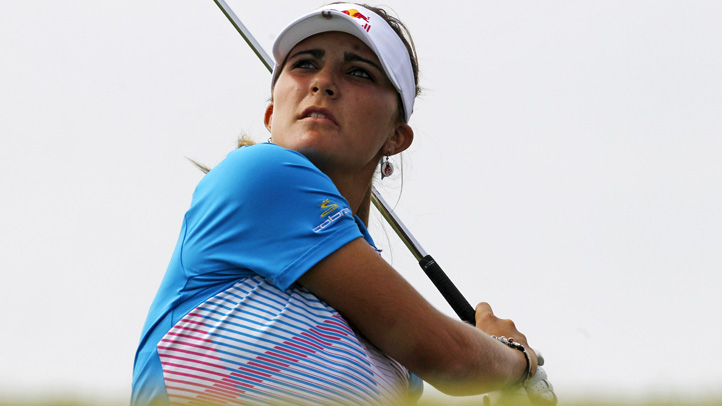 Teen golf prodigy Lexi Thompson has just become the youngest person ever admitted to the LPGA.
The LPGA announced Friday that Thompson, now 16, would join its tour's ranks — though Thompson is deferring her membership until next season, when she'll be 17.
The move came on the heels of Thompson's record-breaking win at the Navistar LPGA Classic this month. That victory made her the youngest golfer ever to win an LPGA tournament.
The tour's rules require members to be at least 18 to join, but Thompson asked it Thursday to waive that rule so she could join. On Friday, commissioner Mike Whan said the body had decided to grant her petition.
"Her ability to handle the success and disappointment inherent to this game testifies to a level of maturity that I believe makes her capable of handling the emotional rigors of professional golf," Whan said.
A fellow golfer testified to her talent at the tournament Thompson won last month.
"She was hitting shots where I would look at my caddie and go 'What?' She was hitting shots other girls can't hit," said Tiffany Joh, who played in the final group with Thompson and finished in second place.
But Thompson's agent Bobby Kreusler said Thompson's losses may say more about her professionalism and maturity. "It's easy to be gracious in victory," he noted.
Although her Friday admission to the LPGA is effective immediately, Thompson's decision to defer her membership makes her eligible to win Rookie of the Year honors next season.
Three other young golfers have won age restriction waivers in the past to gain LPGA membership. None, however, were as young as Thompson, who is a home-schooled high school junior.