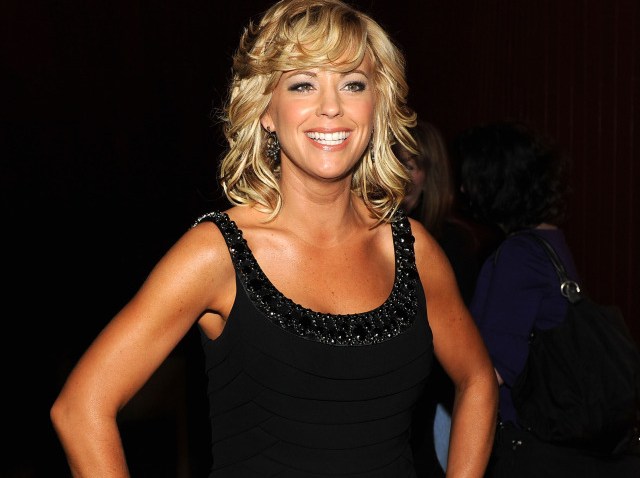 Kate Gosselin spent Friday shooting down a slew of rumors.
The reality star guest-hosted on "The View" on Friday, where she addressed rumors about going under the knife and looking for love on TV.
VIEW THE PHOTOS: Kate Gosselin's Sexy 'Dancing' Transformation
"Botox, absolutely not," she said on Friday when asked what worked she's had done. "Boobs, no. Tummy tuck, yes. We all know that… I have to say for the record nothing on me is airbrushed."
Kate also shot down rumors that she's slated to search for love on the small screen, saying, "I'm not the next 'Bachelorette.'"
VIEW THE PHOTOS: Stars Who Have Gone Under The Knife
Also on Friday, a rep for Kate told Access Hollywood that reports of an upcoming holiday CD from the reality star are not true.
PopEater.com reported that Kate considers herself "a modern day Maria from 'The Sound of Music,'" and is planning a holiday album filled with religious songs.
However, Kate's rep said she wouldn't be offering yule tide jingles for her fans just yet.
VIEW THE PHOTOS: Hollywood's Sexiest Single Moms
"Absolutely not," the rep told Access. "She does love the movie 'The Sound of Music,' but I guess the fact that she likes a movie is enough for people to make up absurd rumors like this one. What's next week's rumor – that she wants to be a Bond girl because she likes James Bond movies?"
Copyright 2010 by NBC Universal, Inc. All rights reserved.
This material may not be published, broadcast, rewritten or redistributed.
VIEW THE PHOTOS: TV's 'Plus 8' Matriarch Kate Gosselin
Related Content from AccessHollywood.com:
PLAY IT NOW: T.G.I.F. - Is Dev Patel Engaged To Freida Pinto? (June 29, 2010)
PLAY IT NOW: Kate Gosselin On The 'Dancing' Finals: Her Own Private 'Party'?
More from Access: [ Kate Gosselin Reality TV TV ]
Copyright NBCAH - Access Hollywood