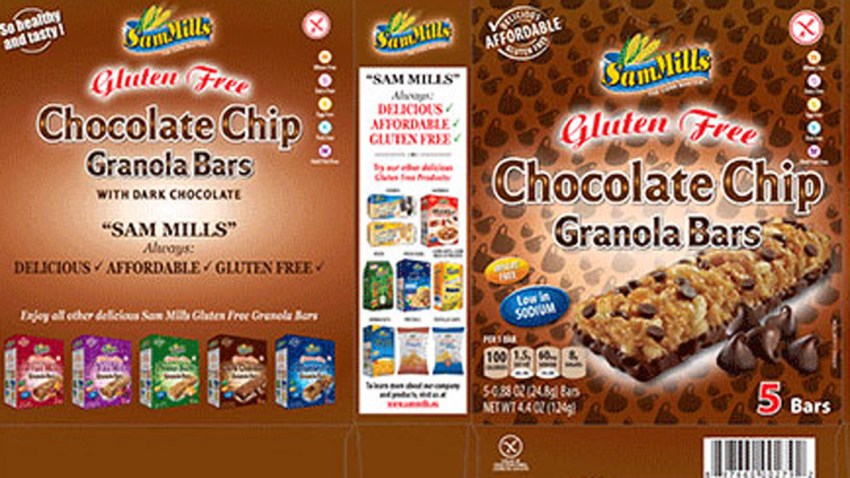 A company that distributes gluten-free products in more than 50 countries around the world is recalling more than 10,000 boxes of gluten-free chocolate chip granola bars, the FDA said Tuesday.
Sam Mills USA LLC, which ships to retailers across the country, including Walmart, voluntarily recalled 11,083 cases of 4.4-ounce boxes of the gluten-free treats because of risk of cross-contamination with dairy.
The packaging states it is a dairy-free product.
The granola bars affected by the recall were received in the U.S. between December 18, 2014 and July 23, 2005, the FDA said. All lots should be pulled from retail store shelves immediately, according to the agency.
The chocolate chip granola bars are the only gluten-free products affected.
Anyone who bought the granola bars should return them to the store where they were purchased for a full refund. Customers can also call Sam Mills USA LLC 561-572-0510 for more information.