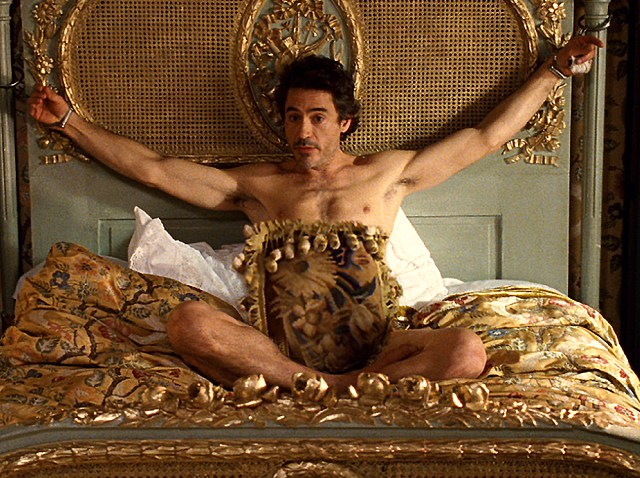 Robert Downey Jr, enjoying one of the great comebacks in Hollywood history, added another Golden Globe to his trophy shelf, for his performance in "Sherlock Holmes."
In accepting the award, Downey gave the first truly spirited, freewheeling speech of the night.
"If you start playing violins, I will tear this place apart," Downey began, with a smile. "First I would like to thank Susan Downey for telling me Matt Damon was going to win -- so I have nothing to say... (If it weren't for her) I could be busing tables at the daily grill right now."
A strange slate of nominees helped pave Downey's path to victory. Joseph Gordon-Levitt was very good in a very OK "(500) Days of Summer," but is too little known. Matt Damon played a fat guy with a mustache in a film few realized was a comedy. Daniel Day-Lewis' "Nine" is widely considered a bit of a mess, it's mountain of noms notwithstanding. And Michael Stuhlbarg was brilliant in "A Serious Man," which while riddled with truly funny moments, was far from a comedy.
But if anyone's gonna pick up a cheap easy win, why not Downey?