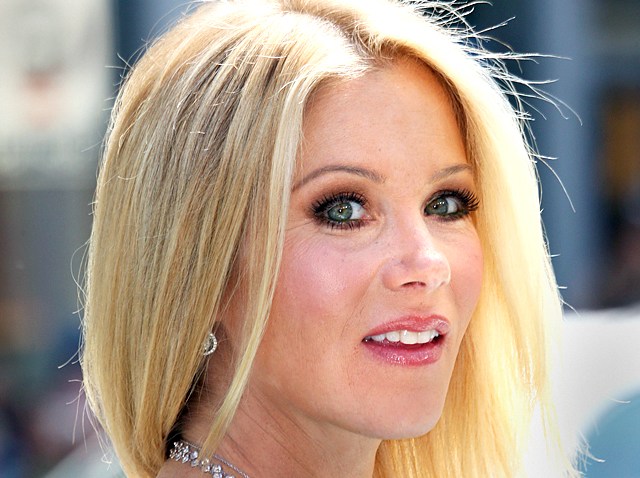 "Mom" is the latest title for Christina Applegate, who is also a cancer survivor.
The "Married, with Children" actress and fiance Martyn LeNoble had a baby girl on Jan. 27. The baby, named Sadie Grace LeNoble, is the first for Applegate and weighed in at 7 pounds, 8 ounces. Applegate, 39, had previously confirmed her pregnancy back in September.
She famously overcame breast cancer with a double mastectomy, and credits LeNoble, a founding member of the 1990s rock group Porno for Pyros, with helping her get through her health issues. The pair got engaged last Valentine's Day.
"I have a small but mighty support system and Martyn has really been an incredible part of my life," Applegate told Us magazine. "Without him, I don't know if I could've gone through any of it. He came around at a time when there was a lot of loss in my life on many levels, so he's been a really incredible help."
Applegate, who played Kelly Bundy on the long running TV show, was previously married to Johnathon Schaech from 2001-05. She has been dating LeNoble since 2008. She had a double mastectomy in 2008 after being diagnosed with cacer in one breast. She took the extra precaution in part because her mother is a breast cancer survivor. She has been a visible activist for Stand Up to Cancer and other charities devoted to raising cancer awareness and funding research into possible cures.
Selected Reading: Us Weekly, Standup2cancer.org, IMDb.