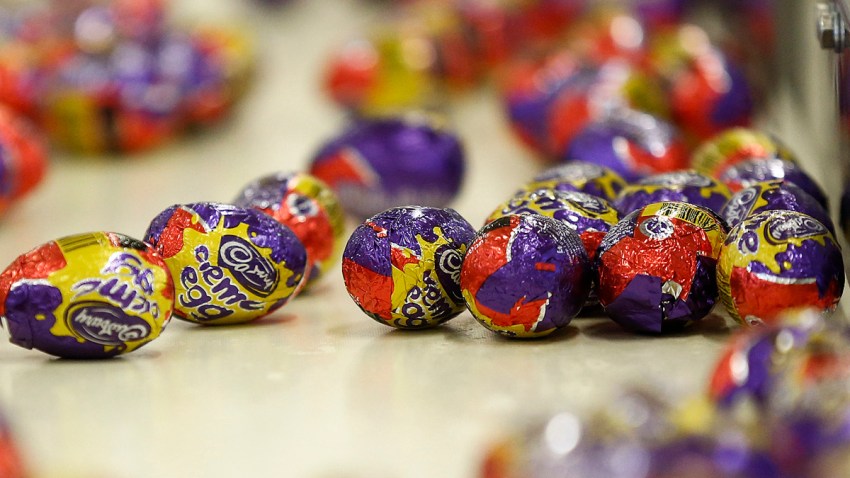 Cadbury Creme Egg fans received some rotten news this week.
Cadbury, owned by Illinois-based Kraft, has changed its recipe for the Creme Eggs and will no longer use its signature Dairy Milk chocolate for the treats' shells.
The gooey chocolate treats, long considered an Easter candy staple, will now be made with "a standard, traditional Cadbury milk chocolate," a spokeswoman for Kraft's Mondelez International said in a statement.
U.S. & World
"The fundamentals of the Cadbury Creme Egg remain exactly the same – delicious milk chocolate and the unique crème centre that consumers love," the statement read. "We have always used a range of milk chocolate blends for different products, depending on their shape or consistency."
The change, which only applies to Cadbury eggs in the United Kingdom, sparked outrage from fans of the iconic candy.
"The product that Americans know and love and can find this time of year has not changed," said Anna LIngeris, a spokeswoman for The Hershey Company, which manufacturers and distributes Cadbury products in the United States.
According to Cadbury's website, the company makes about 500 million creme eggs a year, nearly two-thirds of which are consumed in the UK.
The recipe change is not the first upset for lovers of the "yolk-filled" chocolate candy, as it comes shortly after news that packages would now come with only five eggs instead of six.