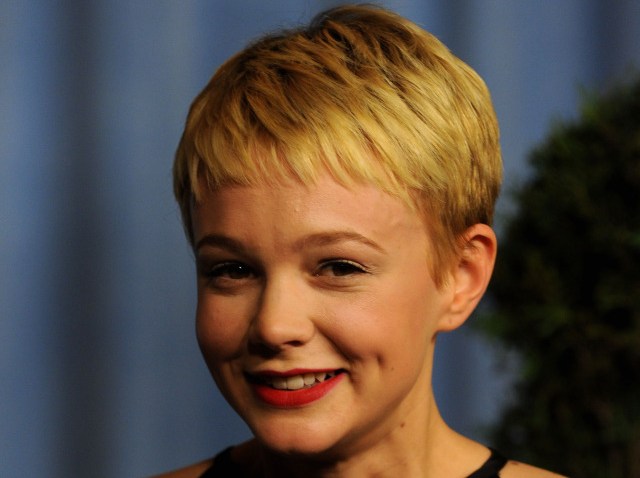 The Oscar nominees lunch is one of the highlights of the Oscar run. In theory, its supposed to be low-key kind of thing getting everyone in the mood -- from nominees to fans -- for the big event. Sort of like having drinks with wedding guests weeks before the big event.

Part of the fun is seeing the nominees in a loose environment cracking jokes.

A wide-eyed Jeff Bridges was one of the first highlights.

"Someone said this was going to be a nominees luncheon, I thought I'd be sitting at a small table with the guys," Bridges said. Instead, like all the attending nominees, he entered on a red carpet and spoke from a lectern.
"You'd think for as long as I have been doing this I'd be more prepared for these. But every time I walk those red carpet and see those camera lights -- there seems to get more and more -- it is crazy. I'm not prepared for any part of it really."

Before he exited the room he gave a closing line that would have made Bad Blake proud. "I'll just play it as it lay."

Best Actress nominee Carey Mulligan talked about bumping into Quentin Tarantino at the lunch.

"He was just out there and I leaned over to get something as he was leaning over. And we kind of bumped asses, " she said. "So that's a surreal thing. It's been wild."

"Generally that's what happens at these things."

Christoph Waltz looked completely confused when he found himself in front of a room full of assembled media.

"Am I supposed to tell you something?" he asked, standing before the lectern.

The soft-spoken actor was later interrupted by raucous noise from the other side of the hotel partition. "That's the director's breakfast club going," he said smoothly before commanding: "DIRECTORS COULD YOU PLEASE KEEP IT DOWN!"

The directors' room quieted down.

Colin Firth admitted he was in a haze that will likely continue long through the Oscars and said he didn't know what to expect from the lunch. "I had no idea you were all in this room," he said. "So I no have idea what awaits me in the next room or what's on the menu or what's going to happen."