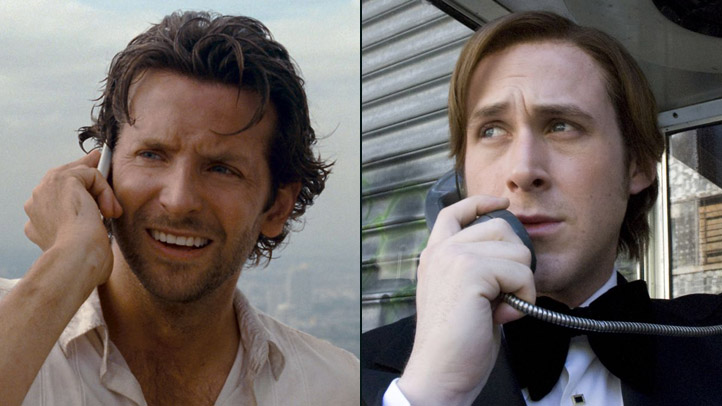 Mon dieu! Bradley Cooper has joined the cast of one of our most anticipated films of next year.
Cooper will star opposite Ryan Gosling "The Place Beyond the Pines," according to Variety. The film is being written and directed by Derek Cianfrance, who worked with Gosling on last year's brilliant "Blue Valentine."
"The Place Beyond the Pines" will star Gosling as a motorcycle rider who turns to bank robbing as a way to support his young son (as opposed to a stunt driver who drives getaway cars in "Drive," Gosling's upcoming film that won Best Director for Nicholas Winding Refn), who one day runs up against a cop, played by Cooper. Cianfrance has said that the story is partly inspired by the writing of Jack London.
"Ryan's going to play Luke, a motorcycle stunt rider who finds out he has a baby and he tries to become a father," Cianfrance told The Playlist earlier this year. "It's kind of an epic movie. It takes place over a couple of generations and it's kind of a crime story, kind of a mystery. I've had people tell me they feel like its The Deer Hunter meets The Godfather."
We like Cooper, but he hasn't really yet had a chance to show off his serious acting chops--or lack thereof, so we're looking forward to see what he can do. But we're definitely happy that his star power will shine a little extra light on the work of Cianfrance. Filming is expected to start start July 25 in Schenectady, NY.
And in case you missed, here's a clip of Cooper on French television speaking like a native, as if this guy needed any more help with the ladies: