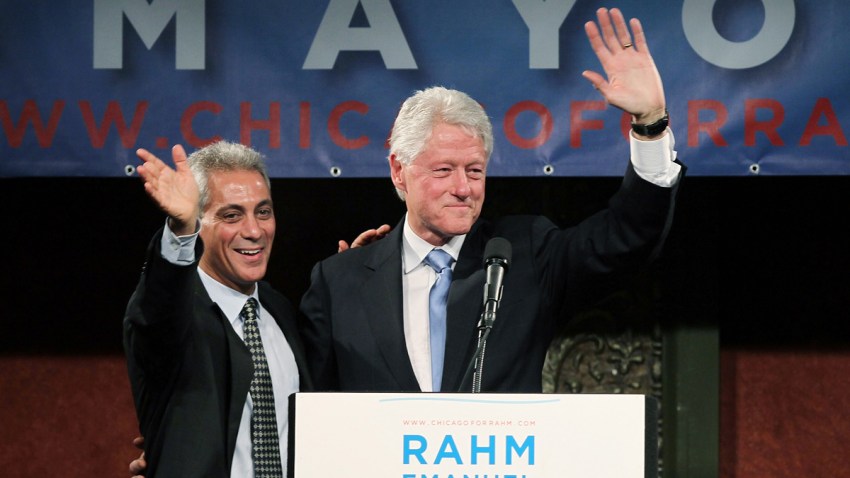 Chicago Mayor Rahm Emanuel will be sworn into office for a second term as leader of the nation's third-largest city.
The ceremony for Emanuel, 50 aldermen and citywide elected officials will be held Monday at the Chicago Theatre. Then there will be open houses at City Hall for the public.
Former President Bill Clinton is expected to attend the event. Emanuel worked for Clinton when he was Arkansas governor and president.
Emanuel first took office in 2011. The former White House chief of staff won a second term in a runoff earlier this year with Cook County Commissioner Jesus Garcia.
The events are scaled back from Emanuel's first term.
Emanuel has said that inauguration is a time to reflect on the work done, but also to look ahead to opportunities.
Copyright AP - Associated Press