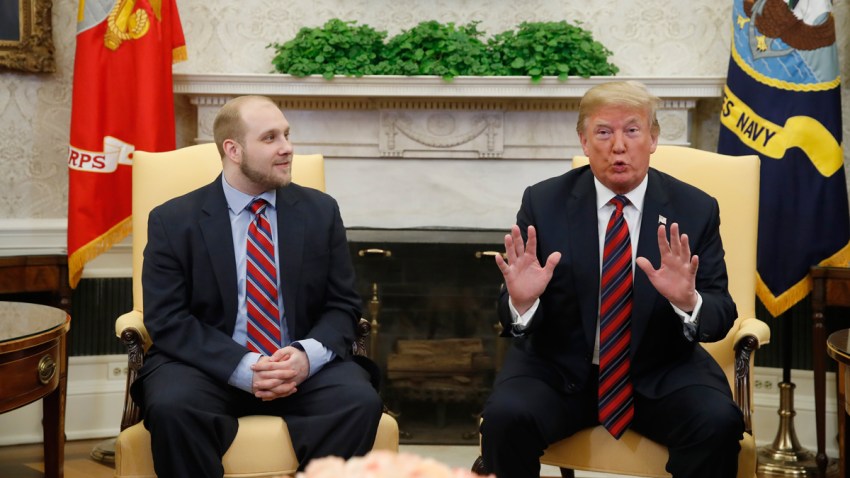 Utah native Joshua Holt, who was freed last month from a Venezuelan prison after nearly two years held without trial, said in a "Today" interview Tuesday that the experience still haunts him.
Holt, a 26-year-old Mormon missionary, was jailed at El Helicoide, or The Helix, a prison in Caracas criticized for its human rights abuses.
He said cockroaches crawled over him inside his tiny cell, which was about the size of a twin-sized bed, and a plastic bag was used to cover the door. He sat in his underwear, barely about to breathe.
"They never took me out to go to the bathroom," Holt added. "If you had to use the bathroom, you either had a bottle or a newspaper."
Holt was in the country to marry Thamara Candelo, a Venezuelan woman he met online, when anti-gang police accused the couple of stockpiling assault rifles and grenades in her family home.
The State Department later called the weapons charges "questionable."