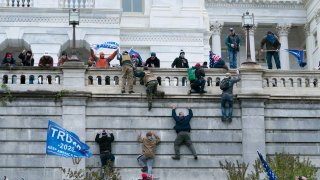 An accused Capitol rioter has been ordered to be returned to federal custody after he tried to flee an arrest for suspected drunk driving last month and police discovered an AR-15 rifle in his car.
James Tate Grant, 29, of North Carolina was on pretrial release for his role in the Jan. 6, 2021 rampage, where he allegedly assaulted two police officers.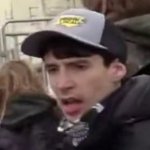 However, U.S. District Judge Timothy Kelly revoked that release on Tuesday, citing how Grant has violated his release terms and attempted to flee an arrest on Dec. 7, according to court records.
A motion to detain Grant said: "He was caught driving drunk with an assault rifle and over 60 rounds of ammunition in his vehicle, and initially attempted to flee from law enforcement. There are no conditions or combination of conditions that could ensure the safety of the community and Grant's presence in court if he were to remain released."
For more on this story, go to NBC News.