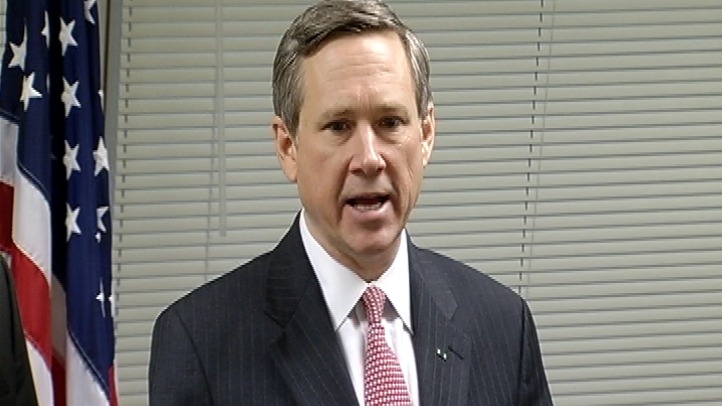 If Mitt Romney is elected president, and tries to fulfill his campaign promise of repealing Obamacare, will Mark Kirk return to the Senate to help him?

It's an important question. As Ezra Klein writes in the Washington Post:
If Romney wins, the Affordable Care Act will probably be fully or largely repealed, with no clear prospect of a replacement. Admittedly, that's a somewhat more tenuous prediction, as President Romney might well need to negotiate with a Democratic Senate that's not much interested in overturning its signature health-care reform law. But if Romney wins and Democrats still hold the Senate, they're unlikely to have a cushion of more than a vote or two. It's possible that the Senate's most conservative, endangered Democrats will resist Romney's call for repeal or insist on a genuine replacement for the law, but I wouldn't bet much money on it.
The Senate is likely to be so closely divided that Romney will need every vote. As a congressman, Kirk voted against the Affordable Care Act, like every other Republican. A year later, as a senator, he voted in favor of a resolution to overturn the Act. Repealing Obamacare is enormously important to the Republican Party. As Klein writes, it's the issue that will determine whether Barack Obama is a transformative president or a one-term failure.

Kirk has not voted in the Senate for 10 months. It would be a supreme irony if he returned specifically to vote against extending to poor people the excellent medical care that saved his life, and is rehabilitating him so he can again lead a productive career.

Once this election is over, as the one-year anniversary of his convalescence approaches, the question of when Kirk will return -- for any vote -- will be asked more often. Presumably, he won't resign, because Gov. Pat Quinn would appoint a Democrat in his place. Perhaps it's time to revive a proposal that was raised before just-indicted Gov. Rod Blagojevich appointed Roland Burris to the Senate: take away the governor's power to replace senators, and hold a special election instead, as Oklahoma, Oregon and Wisconsin do. (In Illinois, though, it's always tough to transfer power from politicians to voters.)

Jesse Jackson Jr. has only been gone from Congress since June, and plenty of responsible voices are already calling for his resignation. Jackson is being treated for a mental illness, which elicits less sympathy than a physical ailment, and he's been less forthcoming about his progress and his whereabouts than Kirk, who had posted videos of his therapy. Jackson is also suspected of hiding out in the Mayo Clinic to avoid dealing with scandals that date back to his alleged attempt to buy the Senate seat that went to Burris. (Another good reason for special elections.)

In both cases, though, the voters of Illinois need representation, and Kirk and Jackson may need to recover without the pressures of politics. If you and I get sick on our jobs, or are incapacitated, someone takes our place. The work goes on. None of us are indispensible.