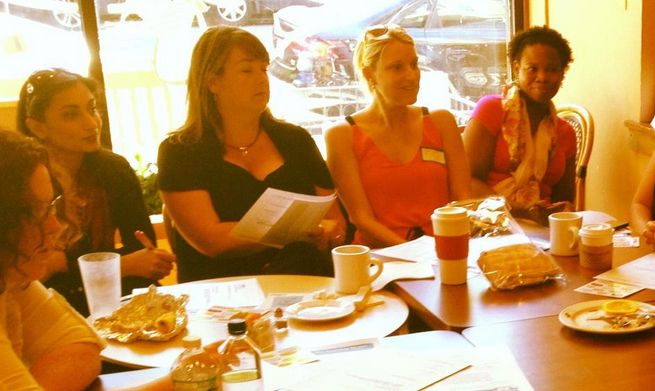 It's official: I'm co-founding an accelerator for mom entrepreneurs.
The idea's not far-fetched from what I currently do: I help mom entrepreneurs build their businesses by organizing monthly meetups around the world where mom entrepreneurs learn, connect and get down to business.
But why start an accelerator? And what is an accelerator?
For starters, until I began working four weeks ago at Chicago's renowned co-working space and incubator, 1871, I had no idea what an accelerator really was. I knew entrepreneurs apply to get into them. I knew they were competitive, and I knew they brought small companies big money. But why were they important, other than to give startups a new horn to toot?
What I have learned is awesome: an accelerator is like a extremely intense, speedy version of a four-year MBA in how to run and build a company. It offers education, mentorship, guidance, material benefits (depending on the accelerator) and access to people who may be very interested in funding your company. And money. Lots of money.
But there's a bubble of accelerators. With Excelerate Labs and TechStars and YCombinator out there, why bother to compete?
Tamara Nolte, my co-founder, and I don't want to compete. We don't even want to sidle up to the same investors that already court the hand-picked, high-growth startups in other accelerators. We want to highlight a field we think is missing: The place between high-growth companies and lifestyle businesses. We're aiming for HighStyle businesses. There's a growing group of women entrepreneurs who have kids and who also have a desire to grow really, really successful companies. The battle we may face, unlike other accelerators, is convincing working mothers that accelerators are worth their time. (I've yet to meet many members of my organization, The Founding Moms, who know what an accelerator is.)
We've only launched an introductory page to our new Fund, but we're excited to get this off the ground. It's about time.