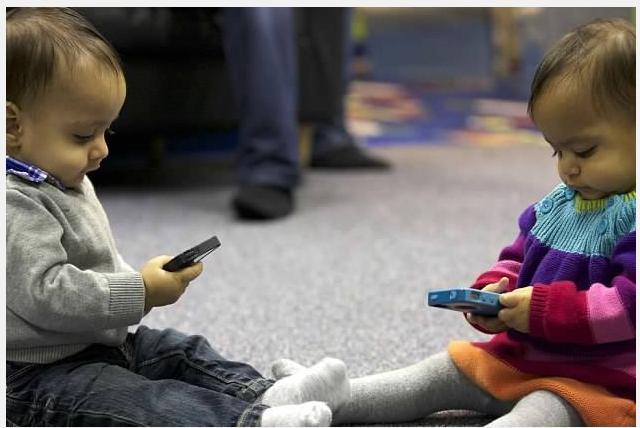 Everything you need to learn about marketing you probably already learned in kindergarten.
That's the gist of a post over at Copyblogger, which posits you can learn a lot about persuasion from a 4-year-old. Okay, it isn't that obtuse: It's what the author noticed about his son's ability to charm, push and ultimately get what he wants out of people. (Maybe he should be a stricter parent, but, hey, it's good advice here, so stay with me on this.)
There are nine lessons you glean from his 4-year-old, and I think two of them are super-important to zoom into here.
One of the points the kid, Elijah, makes clear is to ask for what he wants: "You've got to ask for what you want, or you'll never persuade anybody to do anything." This is true. You can't guilt people you work with into doing something for you. You can't assume they are mind readers. You can't trust that they'll reward good work just for doing your job. You have to come right out and ask for it.
Then again, sometimes this backfires and can be a turn-off.
I remember one time a few years ago a friend of mine who had been laid off years ago. He was in town with his girlfriend and we were grabbing pizza and beers. It was great to see him and see that he found someone to be with. Then he produced his résumé and asked if I could help find him a job. I felt very bad for him, and, well, he made his point clear. I felt embarrassed for him, but because he was a friend and things were that bad, he made it known and got results. And then I accidentally spilled a beer on him and that made me feel even worse.
But, yeah: ask.
The other big point: Use rich language.
I'm a writer, so, I understand this skill doesn't come as easily to other people. But the writer describes how Elijah is able to get the results he wants from his parents by using words like "horrible" or "dangerous." For instance: "Daddy... Kitty is eating your papers. I'm horrified!" If a child can do this, so can you — but don't be manipulative. Be sincere. Audiences, like parents, are smart and can see through this. But if you hear your child is horrified, you'd do something about it, wouldn't you?
For the full list, hop over here.
David Wolinsky is a freelance writer and a lifelong Chicagoan. In addition to currently serving as an interviewer-writer for Adult Swim, he's also a comedy-writing instructor for Second City. He was the Chicago city editor for The Onion A.V. Club where he provided in-depth daily coverage of this city's bustling arts/entertainment scene for half a decade. When not playing video games for work he's thinking of dashing out to Chicago Diner, Pizano's, or Yummy Yummy. His first career aspirations were to be a game-show host.