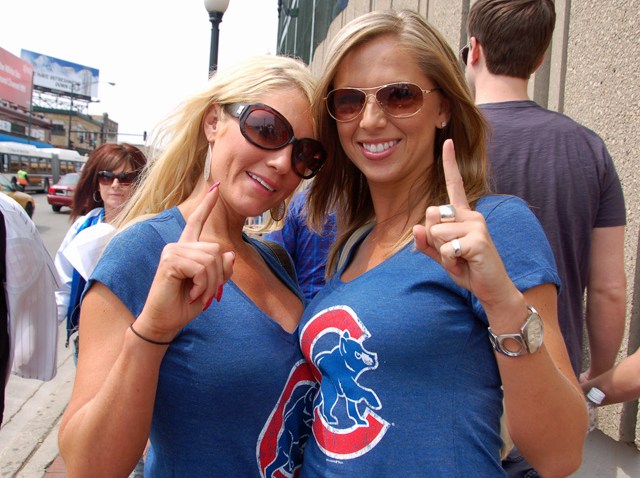 SWEET TREATS: Chicago Cubs shortstop Starlin Castro will make an appearance at Sprinkles Cupcakes in celebration of the Chicago Cubs Cupcake with 100 percent of the proceeds benefiting Chicago Cubs Charities. Castro will be taking orders behind the counter and likely selling many of the specialty Red Velvet Cupcake with the Cubs logo. Saturday, 4-6 p.m., 50 East Walton

MIAMI NIGHTS: Forget Chicago's glum weather for a night by hitting Nacional 27's sizzling new Friday night party dubbed "Miami Nights: MIA to CHI." DJ Konsept will be spinning salsa, reggaeton, bachata, merengue and cumbia music, the perfect way to work off the flavorful Latin cuisine and signature drinks. Cost of admission is $10 at the door for gentleman; ladies get in free. 11 p.m., 325 West Huron, RSVP to 312-664-2727.

FIRST FRIDAYS: The Museum of Contemporary Arts hosts its monthly jam for young professionals. This month's theme is "Derby," and features the world's only iMac G5 digital dating bar, specialty drinks, free Wolfgang Puck appetizers and the eclectic sounds of Shala. 6-10 p.m., 220 East Chicago Avenue, $18, RSVP to 312-397-4010.

FREE DOGS: What better way to celebrate the return of baseball than with a Chicago-style hot dog? South Water Kitchen unveils a new tavern menu on Friday featuring five unique sausages and guests can enjoy a complimentary sausage from their selection of "Downtown Dogs". 5-7 p.m., 225 North Wabash Ave, Limit one hot dog per person.

FRIDAY: DJ J Period is famous for putting together some of the most wicked mixtapes in the game, even creating documentary-style compositions with legendary hip hop stars like Lauryn Hill and Q-Tip. On Friday he joins forces with The Roots frontman Black Thought to perform a live mixtape at The Mid. This one is not to be missed.


POP UP SHOPPIN': space519, Hautelook and Michigan Avenue Magazine invite you to check out decadestwo.1 Pop-Up Shop at the 900 Shops. Designer clothing, shoes and accessories will all be available along with the launch of their $250 dress section on Sunday (and $150 shoes), denim and the addition of MRE Jewelry. Sat.,10 a.m.- 7 p.m. and Sun, 12 a.m.-6 p.m., 900 North Michigan Ave