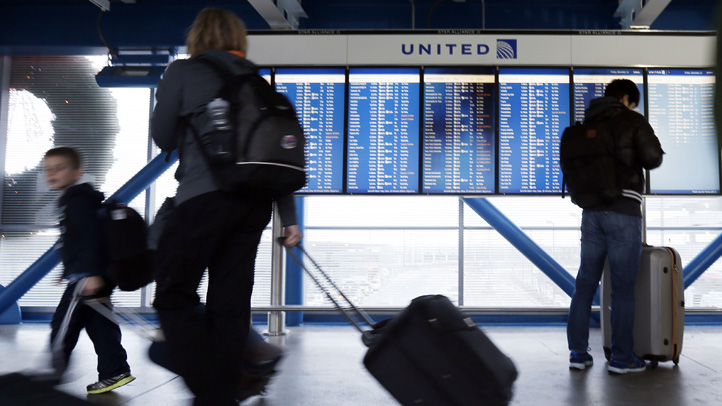 An annual report ranking the nation's largest airlines in terms of quality of service didn't have good news for Chicago-based United Airlines.

Of the 14 largest U.S. airlines based on on-time arrivals, mishandled bags, consumer complaints and passengers bumped due to overbooked flights, United was in the basement.

And that wasn't an overall score. United was named worst in every category. In fact, the consumer complaint rate against United nearly doubled last year. United has merged with Continental Airlines, but has had rough spots in integrating the operations of the two carriers.

The best carrier, according to the study put out by Wichita State University in Kansas and Purdue University in Indiana, was Virgin America. Besides being the overall leader, the Burlingame, Calif.,-based carrier also did the best job on baggage handling and had the second-lowest rate of passengers denied seats due to overbookings.
This is the first year Virgin America, created in 2007, has been large enough to be included in the rankings. United carries roughly 18 times more passengers than Virgin America, and has 702 planes, compared to 52 for the smaller carrier.

The number of complaints consumers filed with the Department of Transportation overall surged by one-fifth last year to 11,445 complaints, up from 9,414 in 2011.

United's 2012 ranking doesn't reflect its experience over the past six months, in which the airline has made significant improvements in performance, company spokesman Rahsaan Johnson said

"Customer satisfaction is up, complaints are down dramatically and we are improving our customers' experience," he said in an email.

Below is the current numerical ranking of the nation's leading 14 airlines, according to the Airline Quality Rating, with the previous year's ranking in parentheses:

1. Virgin America (new to the ranking this year)
2. JetBlue (3)
3. AirTran (1)
4. Delta (6)
5. Hawaiian (2)
6. Alaska (5)
7. Frontier (4)
8. Southwest (7)
9. US Airways (8)
10. American (10)
11. American Eagle (15)
12. SkyWest (9)
13. ExpressJet (not rated in 2011)
14. United (12)

The Associated Press contributed to this report.
Copyright AP - Associated Press