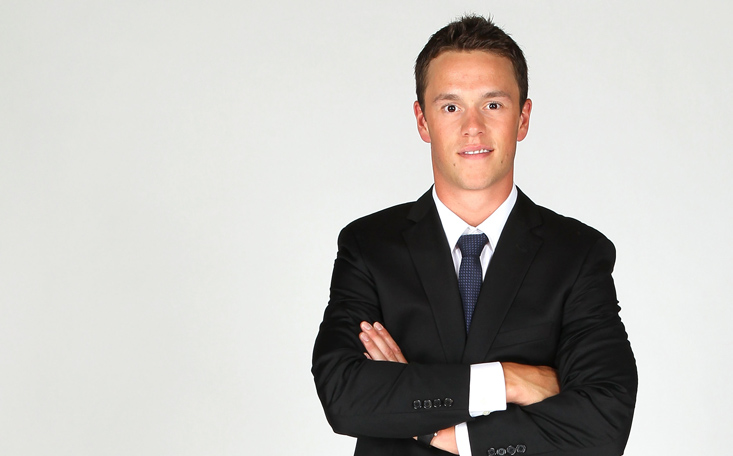 Uneven. That's the best way to describe last night's game. The Hawks were down, then up, then sort of in the middle, and then it was all kind of over. Whatever, some interesting numbers from last night.
9:55, 8:00, 7:31: Those are the ice times for Marcus Kruger, Jamal Mayers, and Rusty Olesz, respectively. That's about double what the fourth line could skate last year, and why you see only Duncan Keith and Brent Seabrook over 20 minutes of ice -- and neither over 25. It makes a huge difference to the Hawks, because everyone's fresh and thus can play at the pace the Hawks need. It's also partly why the Hawks were able to close out the Jets in the 3rd with a minimum of fuss, which we didn't see last year. No penalties in the 3rd, because the Hawks were strong enough to keep moving their feet and break up plays the right way.
-9: Jonathan Toews's shocking CORSI number. Toews almost is always in the positive, but last night is a game he'd probably like to forget. Toews saw most of his time against the hulking but pretty useless Nik Antropov and a pretty much the entire defensive unit of the Jets. Maybe it was just an off night, maybe Toews needs a playmaker like Kane on his line which Brunette and Sharp aren't, maybe it's something else. Still, it's rare to see the Captain be so off.
10-4: Kane's faceoff performance last night. This was a big concern heading into the season, but he's been exemplary so far.
60%: Dave Bolland's percentage at the dot last night, and he's over that mark for the season. Granted, he and Kane have done this against two crappy faceoff teams in Dallas and Winnipeg, but the fact that Bolland is winning any is a positive sign.