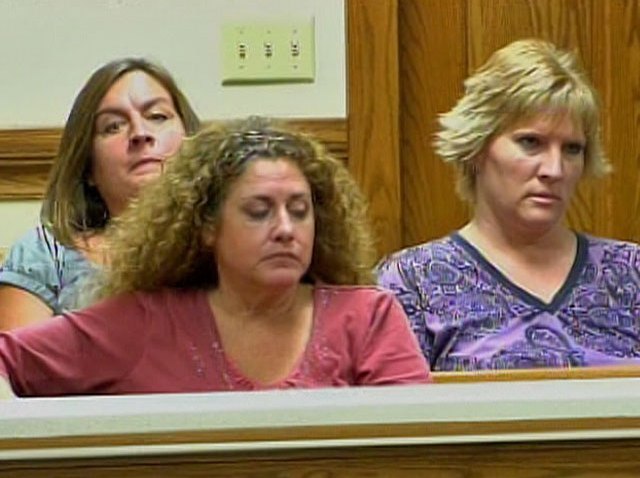 Two Wisconsin women accused of gluing a man's penis to his stomach won't have to face jail-time, according to the Chicago Tribune.
Therese Ziemann, 48, and her sister, 43-year-old Michelle Belliveau, both reached plea deals that should keep them out of prison.
Ziemann pleaded no contest to reduced charges of disorderly conduct and misdemeanor battery, while Belliveau pleaded no contest to disorderly conduct.
The two women, alongside a third whose case is still pending after pleading not guilty to false imprisonment, were facing charges for gluing a 37-year-old man's penis to his stomach while he was tied to a motel bed.
A fourth woman, the man's wife, saw charges against her dismissed in October by a Calumet County judge.
After the plea deals, district attorney Ken Kratz agreed not to seek jail time for the women.