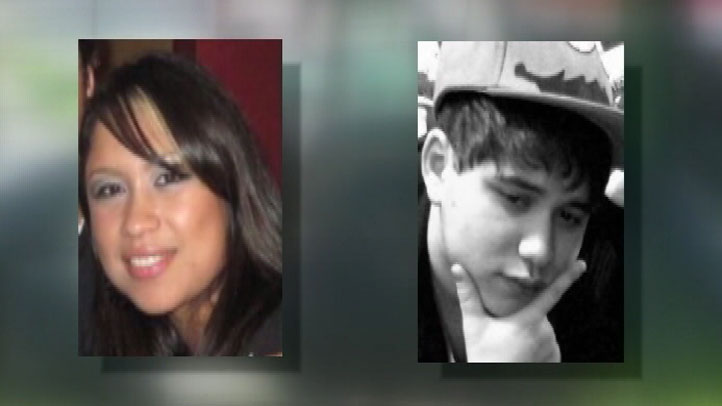 What was supposed to be a day of bonding and fun for the Delia family turned into a long day of hugs and tears when a mother and her son were killed in a crash Tuesday morning.

Claudia Delia, 35, and one of her sons, 16-year-old Bryan, were two of five people inside the car when it was struck by a speeding Ford Mustang in the 4400 block of North Austin Avenue just after 8 a.m.

"She'd do anything for any of us. She made tons of sacrifices for every one of us," said Giovanny Delia, another of Claudia Delia's sons.

Another boy, 2-year-old Hauk Marvin, was taken to Children's Memorial Hospital in critical condition, family members said.

Bryan Delia's step-brother, Zack Marvin, 15, was in critical condition at Children', they said. A family friend, Christian Diaz, 16, was taken to Lutheran General. Family members said Diaz received stitches but was expected to fully recover.

The driver of the other vehicle, the only person in that car, was also at Lutheran General, officials said. Neither his name nor condition was immediately available.

Many who live in the area near West Sunnyside and North Austin avenues on the city's northwest side said they've been fighting for years to get a four-way stop at the intersection.

"How come there isn't a stop sign here? Why did it have to come to this," questioned Juliana Medrano.

Bryan Delia loved hip hop dancing, family members say. He was about to start his junior year at Taft High School. His mother was a hair stylist who planned to go back to beauty school next month to get a certificate so she could train other aspiring stylists.

As the investigation continues, loved ones said they hope drivers will feel their pain and slow down.
Copyright CHIST - SunTimes