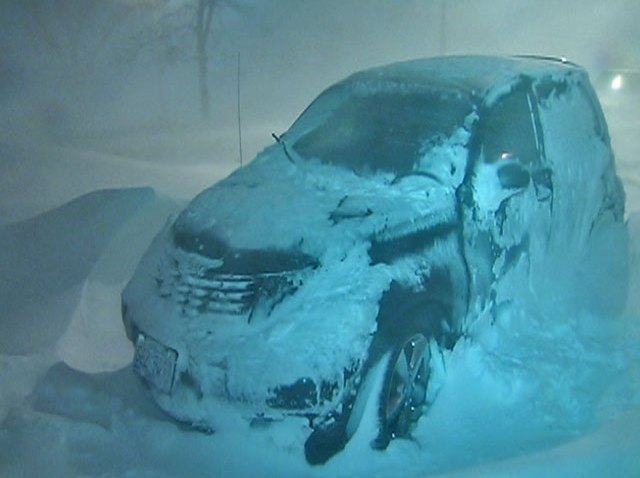 Photos | Share Your Photos | Forecast | Closings
Traffic | Airports | Metra | CTA | Chicago OEMC
Several accidents caused a domino effect of backups on Lake Shore Drive that resulted in hundreds stranded, Chicago's Office of Emergency Management and Communications said Wednesday.

Three multiple-car accidents between 7:00 p.m. and 7:30 p.m. were followed almost immediately by two more crashes south of Fullerton Parkway. City officials closed Lakeshore Drive before 8 p.m.
As 60 to 70 mph winds blew, police and fire department efforts to clear the accidents were hampered by whiteout conditions.
"While we wanted to get to people quickly, we needed to get to people safely, particularly as
people were leaving their vehicles and walking," said Raymond Orozco, Chief of Staff to the Mayor during a Wednesday morning press conference. "This presented a real safety issue given the visibility issues."

As some commuters waited for hours to be rescued, police used snow mobiles to move around. Firetrucks also were brought in and moved via southbound lanes to rescue people. Hundreds of vehicles were stuck or abandoned, including several CTA buses, OEMC officials say.
Crews continue to dig out and tow away vehicles that were left behind.
Officials said they are working to get cars off of LSD to eventually reopen the thoroughfare. There is no timeline on how soon this could happen.
Abandoned cars have been relocated to three city lots along the lakefront on Wilson, Belmont and Chicago, plus one lot on Wells Street. Call 311 to find the location of your car and to pick it up for free.