Relief from the heat is on the way, but not before an excessive heat warning extended by the National Weather Service expires Saturday afternoon.
The heat warning which was in effect for all of northern Illinois and northwestern Indiana until 10 p.m. Friday has been extended to 4 p.m. Saturday for Cook, Lake, Kane, DuPage, McHenry and Lake (Ind.) counties, according to the National Weather Service. The warning is in effect until 7 p.m. Saturday for Will and Kankakee counties.
Saturday temperatures will again top out in the upper 90's to near 100-degrees early this afternoon before cooler air arrives bringing an end to the oppressive heat, according to the weather service.
If Saturday hits 100 degrees, it would be the first time in Chicago history with four straight days of triple-digit temperatures.
There will also be a chance for thunderstorms in portions of northern Illinois and northwestern Indiana Saturday afternoon which may produce gusty winds up to 60 miles per hour and hail, according to the weather service.
Sunday is expected to dip to a more manageable high of 81, where temperatures should stay for much of the next week.
At 1 p.m. Friday the temperature at O'Hare International and Midway airports had reached 100 degrees, and the heat index was 108 at both airports, according to the weather service.

That broke the record high for July 6 of 99 degrees set in 1988. And the high temperature Friday could reach 104, according to the weather service. Temperatures will fall into the lower 90s in the late afternoon along Lake Michigan.

It marked only the third three-day streak of 100-degree-plus days since records began in the 19th century, and the first since 1947.

The heat, which has been linked to six deaths this week, isn't expected to fully subside until Sunday.

Until then, local officials urge residents to take advantage of cooling centers, drink lots of liquids and stay out of the heat.

"Illinois is experiencing record-high temperatures, and it is critical that people take the necessary steps to stay safe and cool during this extreme heat," Gov. Pat Quinn said. "We are all in this together and people should regularly check on their children and elderly neighbors and relatives to make sure they are safe, hydrated and keeping cool."

Rev. Michael Pfleger took that advice to heart. St. Sabina passed out free water bottles on Friday at 79th and Racine.

The all-time heat record of 105 degrees was set on July 24, 1934.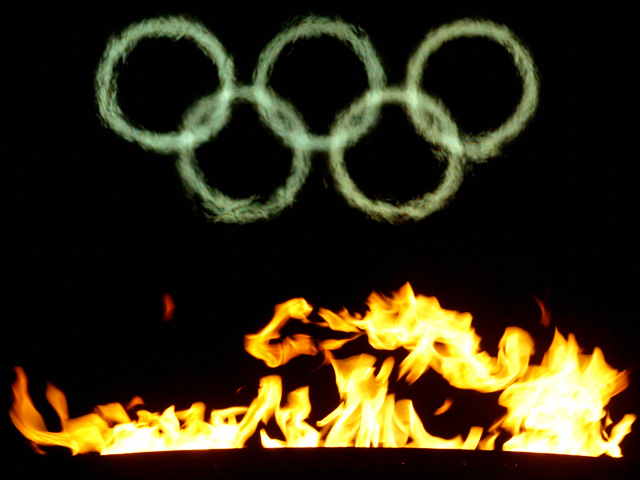 Here's your chance to medal in news reading. Stay up to date with all things Olympics when you sign up for the NBCChicago.com Olympics Newsletter. We'll deliver headlines from the London 2012 Games straight to your inbox. What could be better!? Full Coverage: London 2012