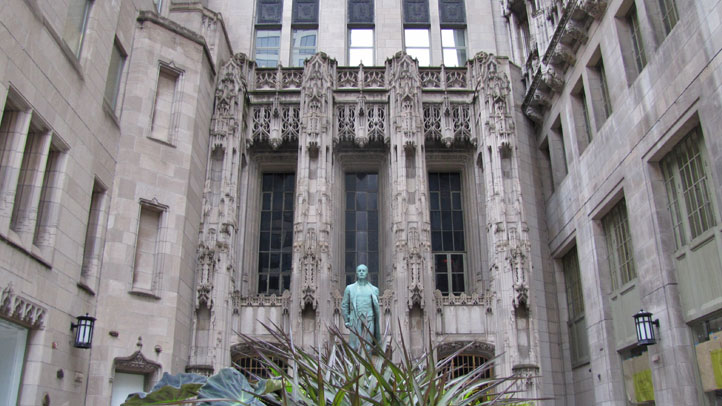 Chicago's historic Tribune Tower is reportedly for sale.
The building's owner, Tribune Media, announced Thursday that it has hired real estate investment banker Eastdil Secured to explore options for a sale or partnership to redevelop the Michigan Avenue landmark, the Chicago Tribune reported.
Murray McQueen, president of Tribune Real Estate, reportedly said in a statement that the offer is "an incredible opportunity" and they "are expecting a high level of interest from a broad range of private and institutional investors and developers.
The 36-story building, which houses the Chicago Tribune, was built in 1925 and named a Chicago landmark in 1989.