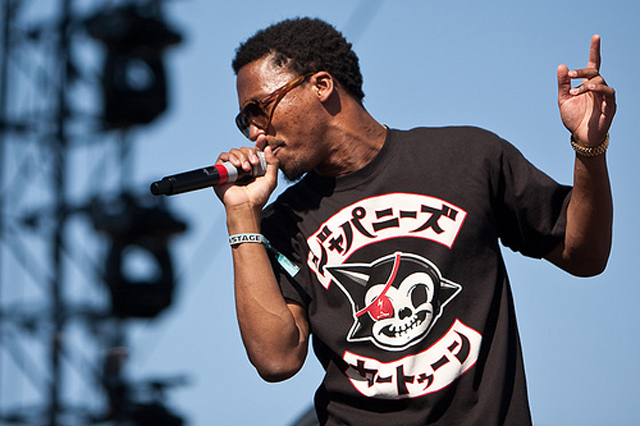 LASERS: Catch Chicago rap superstar Lupe Fiasco in two spots tonight as he promotes the release of his new album. He'll be at the FYE store (26 E Randolph) at 7 p.m. signing copies of his CD. It's a first come first served event. Or, head over to the House of Blues Foundation Room from 9 p.m.-midnight for a party introducing the Lupe Fiasco Foundation. Tickets are $40 and available at HOB Will Call at (312) 923-2000.

FANCY, HUH? Hermes Festival of Crafts kicks off today, five days of showcasing its top craftsmen, from scarf printing, to watch making, leather stitching and everything in between. It offers a sneak peak behind one of the world's most famous design houses. (11 a.m.-6 p.m., 25 E. Oak St., FREE)

B&B: The popular Bottles and Brushes unveils its makeover tonight, now known at Bottle and Botega, a social event that combines wine, food and painting. Tonight's grand opening event goes down at 2900 N Lincoln Avenue from 6-9 p.m., and you can take home your creation or leave it behind to decorate the new space. RSVP to stephanie@bottleandbotega.com or (773)750-0451.