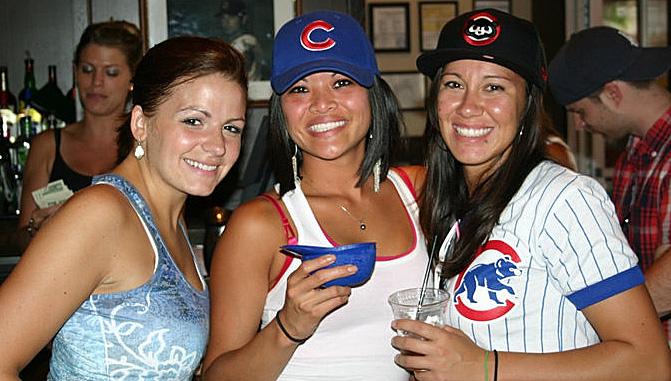 GO CUBS: The Cubs host a double-header today so consider playing hooky and hanging out at the Captain Morgan Club attached to Wrigley Field, which is now open for the season. The 3,000 square-foot space is open to both the general public and ticket holders, so you don't have to be actually going to the game to get in on the action. 10 a.m.-11 p.m., 1060 W. Addison St.

HIP HOPPERS: Rising Detroit rapper-producer Black Milk brings his live band hip hop show to Reggie's Rock Club in the South Loop. Milk is considered one of the leaders of the modern hip hop movement. Kanye West protege GLC opens the show. 8 p.m., 2109 South State St, Tickets $15

FREE RECORDS: Records are those vinyl things your parents or older siblings used to use to play music. Be one of the first 50 people to hit The Whistler tonight and get a free record from an artist in the Whistler Records catalog. Performing tonight are Angel Olsen and Shenandoah Davis. 9:30 p.m., 2421 N. Milwaukee Ave.