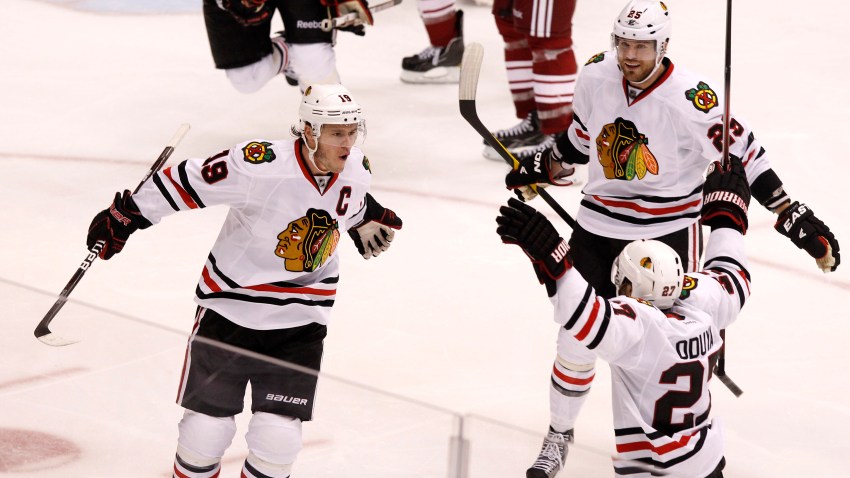 "We want to win it more than anything," said Jonathan Toews in a press conference after scoring the game winning goal in overtime.
That showed Saturday in Arizona where the Chicago Blackhawks beat the Phoenix Coyotes in overtime. Jonathan Toews scored the winning goal 2:44 into overtime making the final score 2-1.
The Hawks and Coyotes have now played five straight games that that have gone into overtime. The last time a series went into a fifth straight overtime was in 1951.
It could not have come at a better time, seeing as Marian Hossa and Andrew Shaw are both sitting on the bench.
While the Blackhawks staved off elimination, the Coyotes are still one game away from winning the series.
"We'll focus on Game 6 and not Game 7," said Coyotes coach Dave Tippett. "We're not going to give it away easily."
Earlier on Saturday morning, the NHL announced Coyotes winger Raffi Torres would face a 25-game suspension for violating three NHL rules -- interference, charging and an illegal check to Chicago Blackhawk Marian Hossa's head. Hossa has sat out the last two games.
Chicago rallied from a 3-0 deficit to force Game 7 against Vancouver in the second round last season and will have a chance to even the series in Game 6 on Monday night in Chicago.