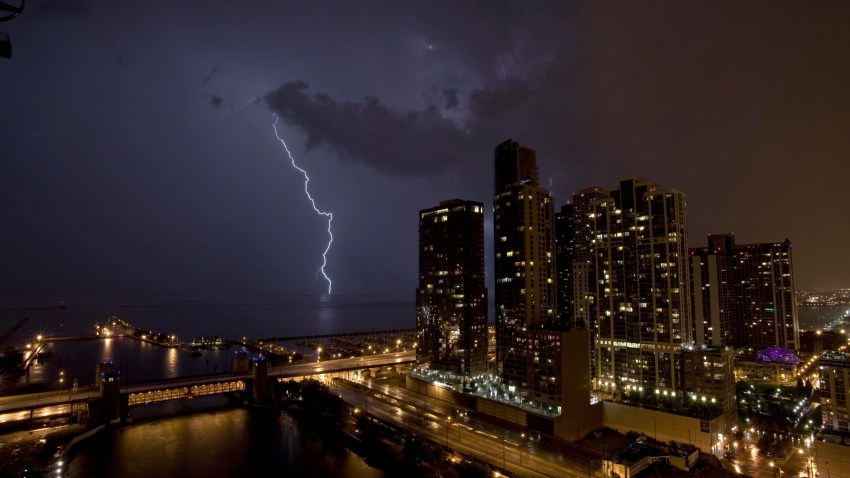 Chicago area residents still recovering from flood damage aren't getting a break from Mother Nature.
The National Weather Service is warning of severe thunderstorms and a flash flood advisory for parts of Cook County and some suburbs.
Severe thunderstorms carrying intense lighting, heavy winds and potentially damaging rainfall are cutting through the western counties – including DuPage and Grundy -- and should hit Chicago this morning.
Rainfall rates of up to 1 to 2 inches per hour and winds between 50 and 70 miles per hour are expected. The warning lasts until at least 7:15 am, and could make for a difficult commute.
All that rain could make area waterways swell. A flash flood advisory remains for Cook, DuPage, Grundy, Kane, Northern Kankakee, Kendall, Will and Lake Counties until 10:15 a.m.
Break out that extra sump pump, it's going to be a soggy week.