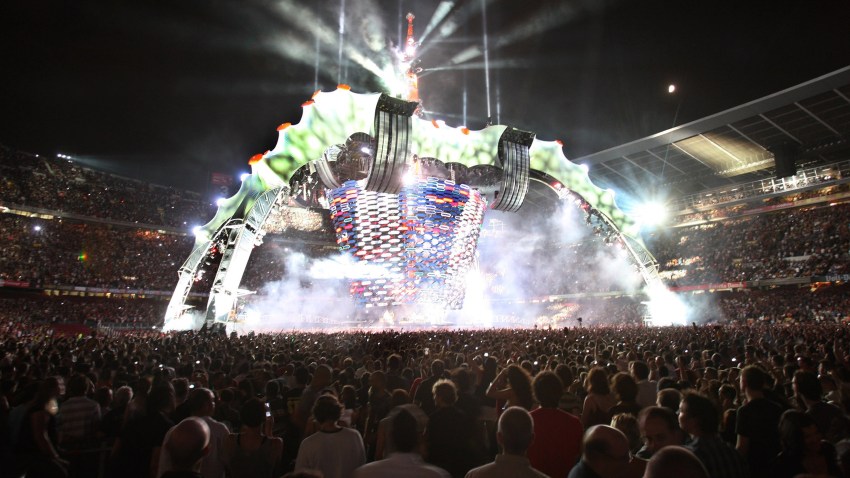 Irish rockband U2 could have done their fans in Chicago a huge favor by giving them a lift home in that giant spaceship they had installed in Soldier Field.
Instead, thousands of fans found themselves stuck on the sidewalks while trying to return home from the two concerts that kicked off the band's North American 360-degree Tour.
Fans heading north towards the Roosevelt train station and adjacent parking lots stood still for as long as 10 minutes before security removed lines of bike racks that were obstructing the sidewalks, reported the Chicago Sun-Times.
The Chicago paper also quoted Tim LeFevour, general manager for Soldier Field, saying that "[s]o many people came out and they were unfamiliar with how to get to the CTA line or how to get to cabs."
Seeing how the whole setup cost U2 $40 million, next time around the band might want to chip in a few extra dollars for some signs.