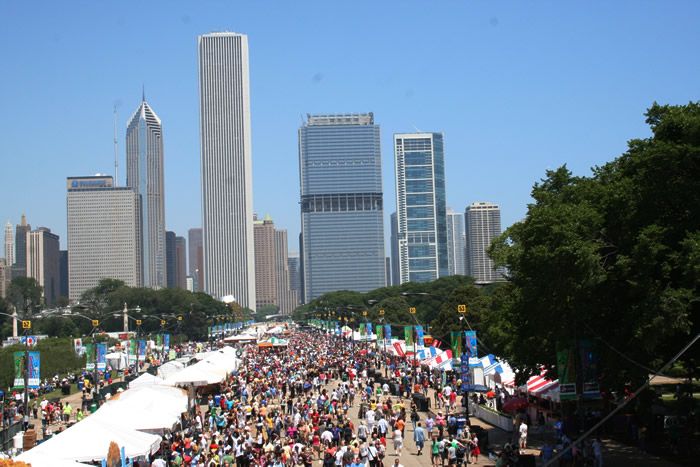 City Hall will no longer be calling the shots for the Taste of Chicago.

The Chicago Park District said Thursday it will head up the iconic summer festival.

In doing so, the park district said admission would remain free and the focus would be "reset as a family-oriented celebration of local food and music."

Park District CEO Tim Mitchell said he was "excited" to manage the Taste and take a new approach to the weeklong event.

"The spirit of the Taste was to highlight Chicago restaurants. I think it's important to retool it to get back to that," he said.

Mitchell said he was confident that the park district's plans and the efficiencies it would put into place would save money. The benchmark of success, he said, is that the event has to pay for itself.

"If the restaurants make money, the city will make money," he said, adding that the Taste made $170,000 last year.

Four other festivals, previously stand-alones in Chicago, will fold into the Taste: Viva Chicago, Chicago Country Music Festival, Celtic Fest Chicago and the Chicago Gospel Music Festival. That development isn't sitting well with some people.

"Due to the national recession, all four of these events have been impacted by lower attendance, a lack of corporate sponsorship interest and declining sales," said Dorothy Coyle, the First Deputy Commissioner of the Department of Cultural Affairs and Special Events.

The city will continue to produce the blues and jazz festivals.

The 2011 Taste of Chicago is slated to kick off June 24.