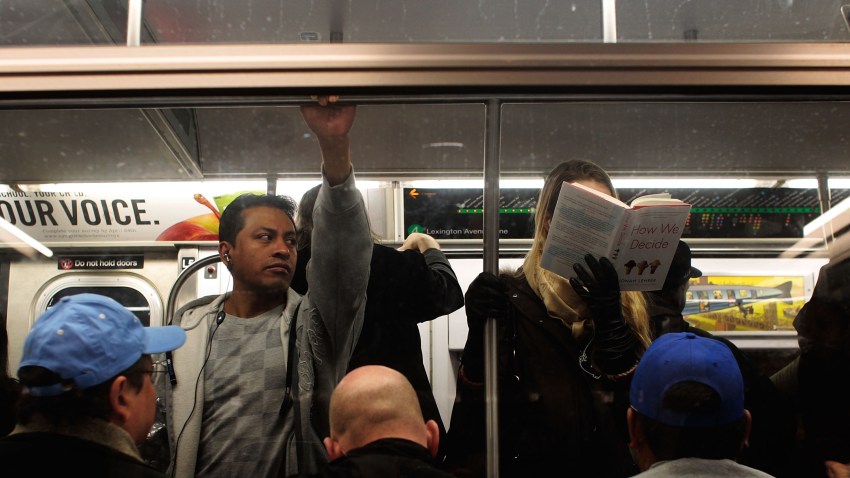 Chicago commutes aren't easy, especially for the many who attempt to fit on incredibly crowded trains and buses throughout the city during rush hour.
But if being smashed into a subway car so tight you can barely scratch your nose wasn't painful enough, try making small talk with the person stepping on your toes.
No really, try it.
According to a new study in The Journal of Experimental Psychology: General, researchers from the University Of Chicago Booth School Of Business found that people report a more positive commute after they talk to a stranger.
In the study, researchers Nicholas Epley and Juliana Schroeder asked Chicago commuters to talk to strangers, sit in solitude, or commute as they typically do.
Their findings showed that while many commuters predicted they would have a more negative commute if they talked to strangers, they reported a more positive experience when they connected than when they did not.
Many participants reported that they thought sitting in silence would be better because they thought other commuters wouldn't want to talk to them.
Researchers, however, said the findings indicated that "the pleasure of connection seems contagious."
"This mistaken preference for solitude stems partly from underestimating others' interest in connecting, which in turn keeps people from learning the actual consequences of social interaction," researchers wrote. "Those who misunderstand the consequences of social interactions may not, in at least some contexts, be social enough for their own well-being."