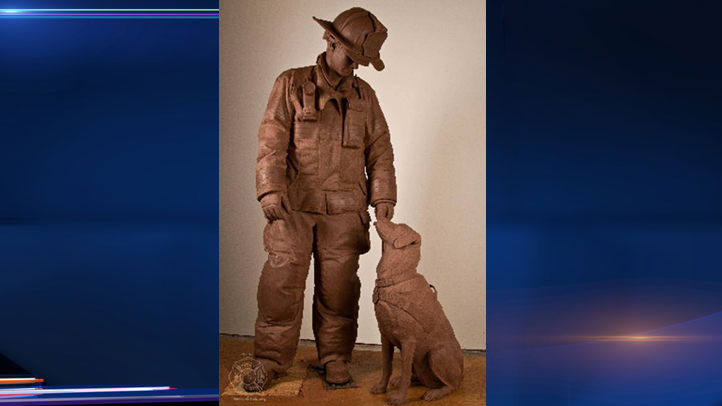 Firefighters will be honoring their four-legged friends this weekend as Chicago plays host to the National Fire Dog Monument.
The "From Ashes to Answers" monument, a sculpture of a firefighter looking down at his Labrador retriever, will be on display Sunday from 4-7 p.m. at the Chicago Quinn Fire Academy.
Illinois State Fire Marshall Larry Matkaitis and arson dog Sadie, a winner of the 2011 American Humane Association Hero Dog Awards, are expected to be in attendance, according to a release from the National Fire Dog Monument Road Show.
The statue is on a 12-city tour before it reaches its permanent home in Washington, D.C., road show organizers said.
After the stature of a fireman and his pal depart Chicago, its next stop is Indianapolis, according to the organization's website.