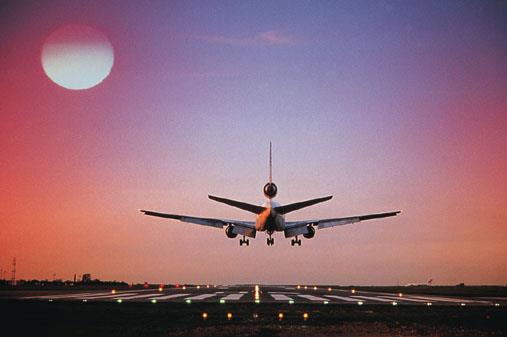 A passenger jet carrying 124 people struck a bird shortly after departing for Chicago from a North Carolina airport but safely returned without injuries, a Southwest Airlines spokeswoman said.
Southwest's Whitney Eichinger said its Boeing 737 reported the bird strike shortly after departure from Raleigh-Durham International Airport about 6 p.m. Monday and immediately returned.

"I saw the flashes out the window, and people were saying, 'Oh my gosh, it is on fire! It is on fire," passenger George Shackleton III was quoted by WRAL-TV as saying.
She said the plane, with a five-person crew, shut down the affected engine before Flight 220 landed safely back at Raleigh-Durham and taxied to the gate.
"We re-accommodated all of the passengers onto other aircraft to Chicago," Eichinger said by phone from Dallas, the Texas headquarters of Southwest.
She said the jetliner, which was destined for Chicago Midway International, was taken out of service for inspection and any necessary repairs.