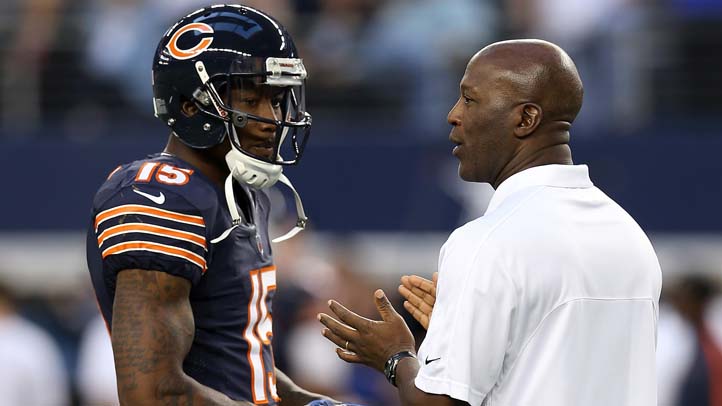 Lovie Smith's contract with the Bears finishes up in 2013. He won't want to serve next season as a lame duck, so it stands to reason he'll want a contract extension soon. But contrary to reports, he hasn't started negotiating with the Bears just yet.

Phil Emery said the two simply don't have the time to start negotiations during the season.

"Coach Smith is very focused on improving his team on a daily basis (and) all the things he does. In terms of myself, (my) mindset is with the personnel group and working with coaches and making sure we have the right people on the roster on a daily basis, going out to colleges, doing visitations, getting ready for the next NFL draft. There (are) not enough hours in the day to have those kinds of conversations. That's pretty much where we're at."


Smith's agent and son Matthew said the same thing. Smith is busy enough coaching the team. He just doesn't have time for negotiations.
"Coach's only concern is bringing the Lombardi Trophy back to Chicago," Matthew Smith told the Tribune on Tuesday. "Any discussion regarding his contract would take place after the season."


It shouldn't be shocking to see the Bears hold off on any negotiations until season as they do need to be focused on the season at hand. Whether you're from the fire Lovie or keep him forever camp, don't take the negotiations as anything to cheer or lament.
Copyright FREEL - NBC Local Media