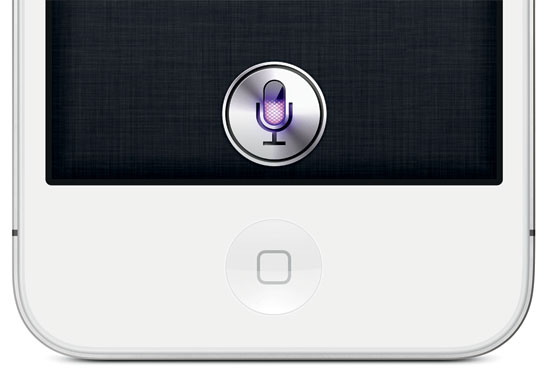 One of the world's most accomplished mobile media innovators just left Apple. Why? Among other reasons, he wants to explore some "entrepreneurial ideas" in Chicago. Siri co-founder and CEO Dag Kittlaus will have a lot of local talent to tap into.
From Siri to Chi-Town
Over the last month or so, you may have read a thing or two about Apple's new iPhone 4S. While the latest iteration of Apple's iconic smartphone is not dramatically different (at least on the outside) from previous models, its most groundbreaking feature is the integration of the Siri personal assistant software.
Siri features revolutionary voice-recognition software that responds to natural language commands from its users. What were formerly science-fiction abilities like shouting "wake me up at 7 a.m." into your phone and having your alarm set for that time is now commonplace for iPhone 4S owners. This is largely thanks to Siri, a company Apple acquired last year for an estimated $200 million.
Kittlaus co-founded Siri in 2007, and the company's underlying technology was originally created for a United States Department of Defense project. Siri raised approximately $25 million through two rounds of venture capital financing before being sold to Apple.
While it is not surprising that Kittlaus left Apple after the launch of the iPhone 4S, his decision to move to Chicago is certainly a welcome -- though unexpected -- turn of events. The Norwegian-born Kittlaus previously worked at Motorola, and Kara Swisher from All Things Digital reported he wanted to spend more time with his Chicago-based family as well as act on "a desire to take time off and an interest in brainstorming new entrepreneurial ideas."
Kittlaus in good company
Siri is not the only company Apple brought in to enhance the iPhone 4S with Illinois roots. Siri worked hand-to-hand (or maybe voice-to-voice) with Champaign-based Wolfram Alpha, which develops much of the structured-data processing technology Siri uses to respond to voice-based queries. Wolfram Alpha, which was founded in 2009, also has a consumer-facing website, killer iPhone apps and Android apps, and a licensing partnership with Microsoft's Bing search engine.
Another Chicago mobile media All-Star
Seemingly everyday, there are new and innovative Chicago-based companies creating the next generation of iPhone apps and Android apps.
Tap Me Inc. is building a cutting-edge platform that allows advertising and media buyers to more efficiently purchase advertising inventory within iOS games. The company, a graduate of the inaugural class of Excelerate Labs, recently brought out established entrepreneur and media executive Matt Spiegel as CEO. Spiegel previously served as CEO of Omnicom Media Group Digital after selling his company Resolution Media to Omnicom in 2008.
Brad Spirrison is the Managing Editor of Appolicious.com and AndroidApps.com, where consumers find mobile apps they'll love. The Appolicious family of sites (which also includes video review service AppVee.com) and mobile apps (for the iPhone and Android devices) are discovery tools to help consumers browse, search and share recommendations for the hundreds of thousands of apps available on the iOS and Android platforms. Spirrison, a longtime Chicago-based media and technology commentator, lives in Lakeview with his wife and young son.