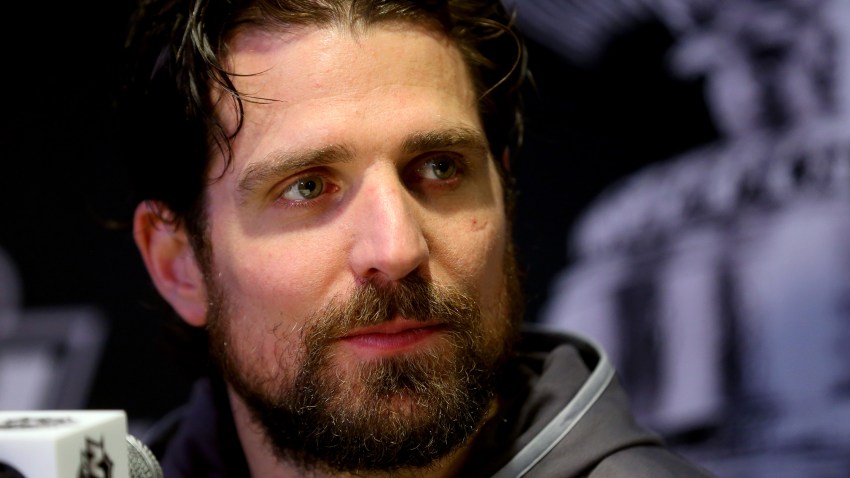 After months of speculation and a foreboding sense of inevitability, the Chicago Blackhawks finally pulled the trigger on yet another big trade, sending winger Patrick Sharp to the Dallas Stars in a salary cap-related move.
While rumors have been swirling ever since the NHL trade deadline (and had been percolating to a degree before that), Sharp still wasn't fully ready for the news.
"I knew it was coming. It still comes as a shock when it happens," he said. "The conversation with Stan was a tough one. He's done a lot for me in my career. Whenever you leave an organization, there's certainly mixed emotions. I really enjoyed my time with the Hawks, and I've grown into the person I am today because of that organization."
Sharp has had a long and productive career with the Blackhawks since coming over in a 2005 trade from the Philadelphia Flyers. The winger scored over 200 goals in a Hawks uniform, winning three Stanley Cup championships and serving as part of the most successful core group of players in franchise history.
Two of those teammates who were with him the whole way were defensemen Duncan Keith and Brent Seabrook, and Sharp said both players reached out to him with messages on Friday.
"The guys I had the most discussion with were Duncs and Seabs, two of my best friends in hockey," he said. "I'm going to miss those guys quite a bit. Whenever a player gets traded, the team that he leaves always wants to check in and wish him the best."
Even with the knowledge that a trade was all but inevitable because of his salary cap hit (which sits at $5.9 million for each of the next two seasons), Sharp says that the rumors didn't affect his play on the ice, or on his approach to the offseason.
"I've learned over the years not to listen to too many rumors unless it's coming from Stan or my agent," he said. "Hearing the trade speculation was getting annoying. We just wanted to get something done."
In Dallas, Sharp will be paired up with some of the best young stars in hockey, including team captain Jamie Benn and goal scoring machine Tyler Seguin. He also will be reunited with a teammate from the 2010 championship squad, as goaltender Antti Niemi signed a contract with Dallas during the offseason.
"Antti is a great teammate and a great goaltender. He competes hard in practice every day, and that shows in games. He was a huge part of us winning our first Stanley Cup in Chicago. To be reconnected with Antti is exciting."
Even with that excitement of a reunion with Niemi and all of the turmoil around his exit from Chicago, Sharp says that the things he will miss the most about the city are the fans and his involvement in the community.
"That's the toughest part, leaving the community," he said. "I built a home and a family there in Chicago. It's going to be an emotional time. I'm extremely proud of what I've accomplished in the last 10 years both on and off the ice."