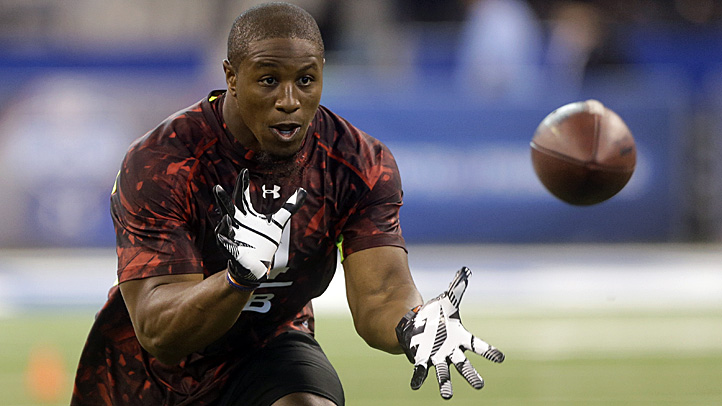 Jon Bostic and Khaseem Green were both drafted by the Bears over the weekend to add depth and a future to the Bears' linebacking corps. What do you need to know about these two?
Kyle Long isn't the only second-generation NFLer drafted by the Bears in 2013. Bostic's father Jonathan played for the Detroit Lions for three seasons. His father would talk X's and O's with young Jonathan even when he was too young to understand the game.
In high school, Bostic played running back and defensive back. He didn't think he would be a linebacker, though his father knew he would make the change in college.
Bostic's hometown of Wellington, Florida, was once the world's largest strawberry patch. OK, maybe that fact isn't about Bostic, but aren't you glad you know this?
Both men performed at the NFL combine, with Bostic posting a better 40-yard dash of 4.61 seconds and vertical leap of 32.5 inches. Greene showed better side-to-side movement as he was a top performer on both shuttle drills.
As a native of New Jersey, Greene dreamed of playing for Rutgers for much of his life. He graduated with a degree in labor studies, and wrote in an article in NJ.com that as football fades, he'll always be proud of his degree. Awww.
He was the Big East's Defensive Player of the Year twice after showing versatility on the field with sacks, tackles and interceptions.
Greene's father Ray was a tailback at Purdue and served four stints in jail. When young Khaseem would get out of line, he'd be brought to see his father in prison, where his father would yell, scream and even hit his son to deliver the message to not follow in his footsteps. Ray was out of jail for Khaseem's senior season, and got to attend his pro day.
Copyright FREEL - NBC Local Media