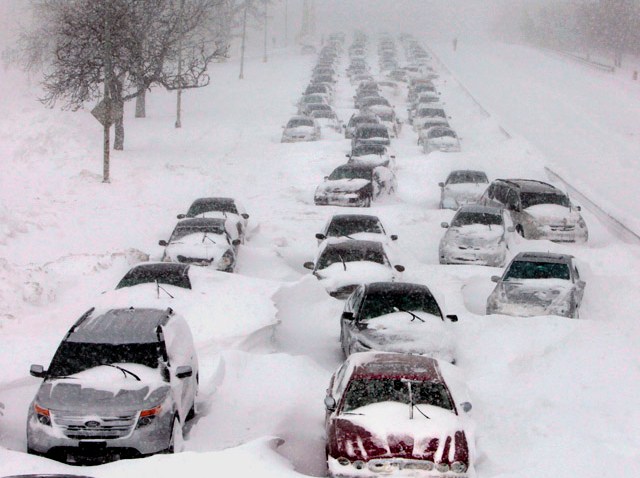 Photos | Share Your Photos | Forecast | Closings
Traffic | Airports | Metra | CTA | Chicago OEMC
Weather is to blame for at least seven deaths in the Chicago area.

In Chicago, the only death reported so far was a man who apparently fell into Lake Michigan around 11 p.m. Tuesday night.

The Police Marine Unit pulled the body of a 60-year-old man out of the frigid waters near Diversey Harbor on Wendesday morning. The man was later identified as Peter Davis from the 2300 block of North Lincoln Park West, according to the Chicago Tribune.

Officials are not sure why the man was out on the lakefront during one of the worst blizzard's in the city's history, but witnesses say they saw him walking along the shore before he fell in.

Other fatalities were reported in Newton County, Ind., around 2:30 p.m. Tuesday, according to the Chicago Tribune. A 17-year-old driver and his passenger died when a semi-tractor slammed into their car.

Reports indicate two other people apparently died of a heart attack after shoveling snow in front of their homes. One of them was a 58-year-old man from Lyons and another was a 69-year-old man from Downers Grove.

In Grayslake, a 48-year-old man was found dead in his vehicle that was stranded on Highway 45 near Casey Road around 1 a.m., according to the Tribune. Although officials have not revealed the cause of his death, it appears he may have died from a heart attack.