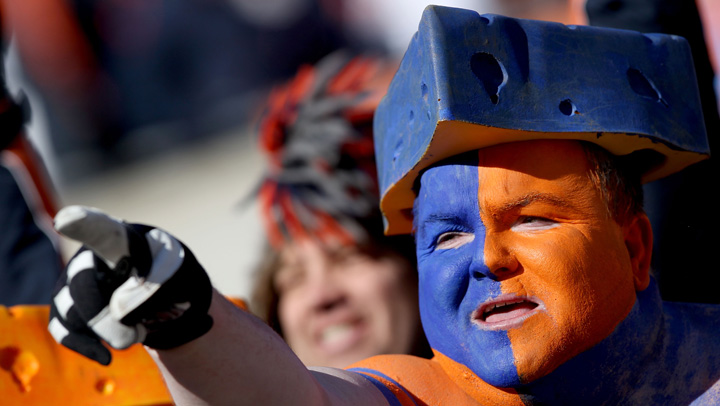 In an era where Chicago sports teams like the Blackhawks are selling tickets at unprecedented rates, the Chicago Bears are reaping the benefits, and so are resale markets.
TiqIQ reported this week that the Bears have the highest average home ticket price in the NFL this year, averaging $433.59 per seat to games at Soldier Field. That represents an increase of nearly 15 percent over last year's $377.39 rate per ticket.
In addition to that, the Bears also have four of the top 10 most expensive games on the NFL schedule this year, with their tilt against the New York Giants on October 10th averaging $481.24 per seat. Their games against the Dallas Cowboys (12/9, $460.73), the Green Bay Packers (12/29, $452.46) and the New Orleans Saints (10/6, $445.38) also making the top 10 list.
Fortunately for Bears fans, however, there is a silver lining to the story. Their opening day game against the Cincinnati Bengals on Sunday has tickets available for an average of $270.42, with the cheapest tickets available costing $142.
In addition, the Bears haven't seen the biggest explosion in cost among NFL teams this season despite the nearly 15 percent increase. The San Francisco 49ers, whose game against the Seattle Seahawks in the Pacific Northwest is the most expensive in the NFL this season at north of $509 per ticket, saw their ticket prices skyrocket on TiqIQ by 85.54 percent for the upcoming year. The Seahawks themselves also saw their tickets up over 54 percent.