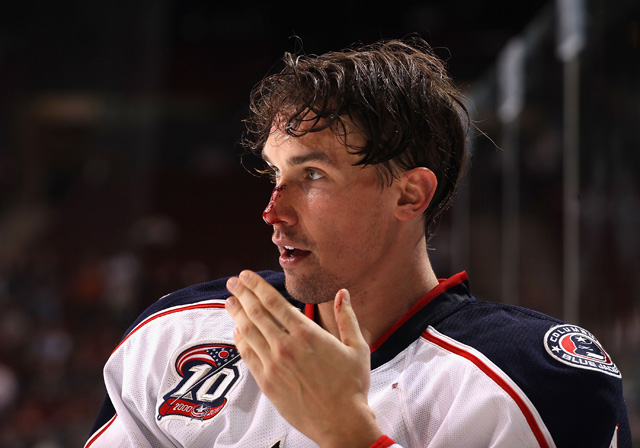 The signing of Sami Lepisto sort of came out of left field. Most everyone expected the tense dance that GM Stan Bowman had been doing with restricted free agent Chris Campoli to end with a cold stare into each other's eyes, a couple flirtations with others to make the other jealous, and then everyone getting together at the end of the night with possibly some hurt feelings but security in each other. Well, Stan kind of goofed and went home with someone else, and Campoli still finds himself out on the dance floor with the lights coming up and last call having been yelled.
And the partner Bowman found was Lepisto. What's strange is that we don't exactly know what Lepisto can do, because he's been sort of underused in his stops in the NHL. Two years ago, he had a fine season in Phoenix. But that only saw one goal and 11 points, while managing a plus-16. And when you dig behind the numbers, Lepisto played with the best quality of teamamtes and one of the weaker quality of opponents. But that could be because he was Keith Yandle's partner when Yandle began to really blossom. That would have also hampered his offensive numbers, as it was Yandle who was shotgunning up the ice and gobbling up the power play minutes. The truth is somewhere in between.
It's the same story last year, which he spent the majority of in the desert before a late-season trade to Columbus. Again, a steady player paired with a star defenseman, seeing a high quality of teammates and low quality of opponents. A career high in points with 16 as well. And four goals. What's noticeable is that last season, Lepisto's shooting percentage was 12.5, while the year before it was a sad 1.8. One could be considered extremely lucky, and the other extremely unlucky. Usually, for a d-man, it's around 4 or 5%.
So what do we expect of Lepisto here? He'll be asked to be very different here, where he won't be playing centerfield for a rushing d-man. He'll be the rushing d-man, with Montador or Hjalmarsson backing him up. And all reports suggest he's more than capable of that, as he's a smart player with some decent wheels.
Most likely, he'll be a utility guy, like a guy who hits left-handers well. On a night when the Hawks need to get up the ice, Lepisto will play. When they have a bevy of opposing, hulking forwards to deal with, he'll probably be replaced by Sean O'Donnell. But it's a low risk, high reward signing, and the Hawks could really benefit.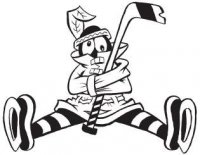 Sam Fels is the proprietor of The Committed Indian, an unofficial program for the Blackhawks. You may have seen him hocking the magazine outside the United Center at Gate 3. The program is also available for purchase online. Fels is a lifelong 'Hawks fan and he also writes for Second City Hockey .