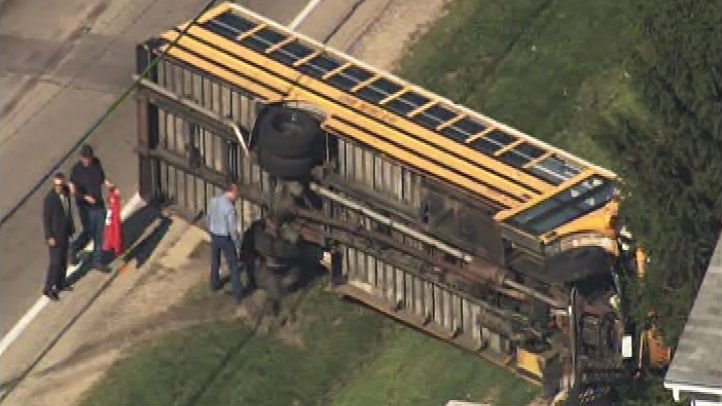 A school bus driver was injured Thursday morning during a collision with a vehicle in Bartlett.

No children were on the Elgin Area School District bus when the crash happened just before 9 a.m. at Bartlett Road and Lake Street, police said. Sky 5 video showed the bus on its side and a car badly damaged.

The school district said the driver of the vehicle that hit the bus ran from the scene. It's not clear if the driver sustained injuries.