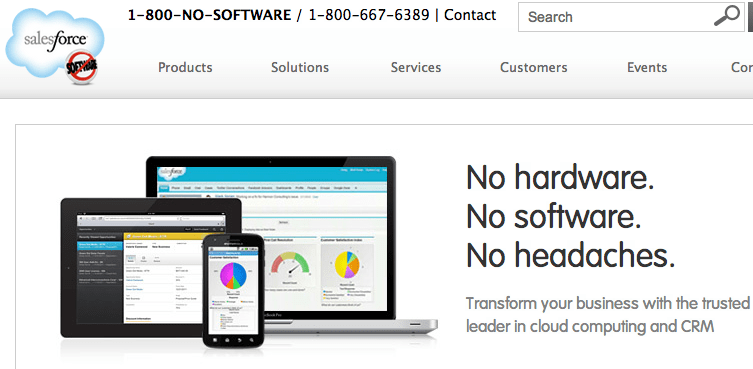 What the heck does the San Francisco company Salesforce.com have to do with Chicago? Well, before this week, not too much. But that's about to change thanks to some very nice tax credits it's getting: $10.4 million over the next 10 years to expand its operations here. It's a lot of money, and not all of it will go to salaries, so keep that in mind when observing this next fact: The move is estimated to create 200 jobs.
The company, which specializes in cloud-based software applications to help companies better manage their services, has leased more than 100,000 square feet at 111 W. Illinois St. That means it'll be yet another tech company in the River North neighborhood, joining the ranks of Google, Lightbank, 1871 and Motorola Mobility's planned digs for 2,300 employees that will also move into the Merch Mart.
George Hu, the company's COO said in a statement: "The Chicago area's incredibly talented workforce is a perfect match for our fast-paced and innovative cultures."
Something else to consider: Salesforce.com was ranked No. 27 in Fortune's 100 Best Companies to Work For in 2012. So take a look at what they do and imagine that being here.
David Wolinsky is a freelance writer and a lifelong Chicagoan. In addition to currently serving as an interviewer-writer for Adult Swim, he's also a comedy-writing instructor for Second City. He was the Chicago city editor for The Onion A.V. Club where he provided in-depth daily coverage of this city's bustling arts/entertainment scene for half a decade. When not playing video games for work he's thinking of dashing out to Chicago Diner, Pizano's, or Yummy Yummy. His first career aspirations were to be a game-show host.