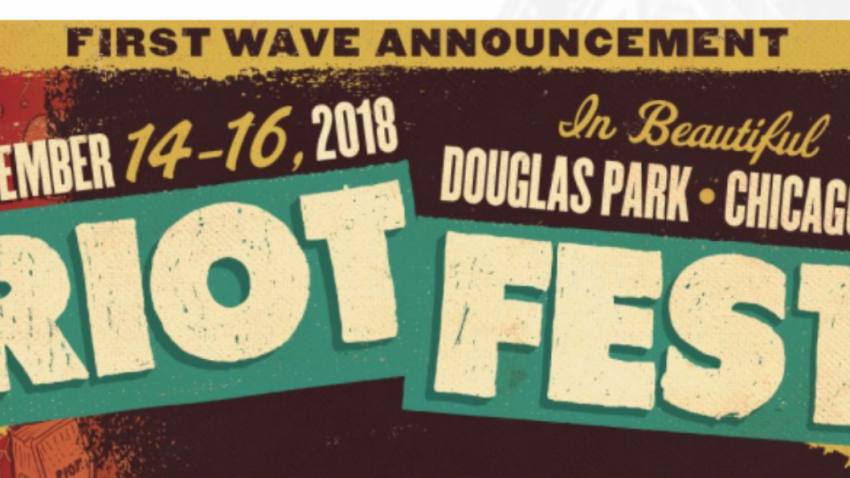 Riot Fest is set to take over Douglas Park next week, and fans can expect to see an eclectic blend of artists and musical genres as the festival kicks off.
Headlining the festival this year are Weezer, who stepped in as a late replacement for Blink 182 after the band cancelled its appearance, and Beck.
Also headlining are Run the Jewels, who were also invited after Blink 182's cancellation, and Incubus.
Elvis Costello & the Imposters, Young the Giant, Interpol, Blondie, Alkaline Trio, Father John Misty, and Jerry Lee Lewis will also play at the annual festival.
Here are the rest of the artists and bands that will be taking the stage this year at the festival, which runs from Sept. 14 to 16:
Taking Back Sunday
Dropkick Murphys
Bleachers
Atmosphere
Flogging Molly
Cypress Hill
Bad Religion
Underoath
Matt and Kim
The Jesus Lizard
Sum 41
The Voidz
The Front Bottoms
Twin Peaks
K. Flay
Suicidal Tendencies
Bullet for My Valentine
Clutch
The Wonder Years
Digable Planets
Liz Phair
Cat Power
Gary Numan
Killing Joke
Hot Snakes
Wolfmother
Swmrs
Johnny Marr
Superchunk
JD McPherson
Reignwolf
Lagwagon
Pussy Riot
Fear
Andrew W.K.
Gwar
The Aquabats
Hobo Johnson & The Lovemakers
Face to Face
The Bouncing Souls
Dillinger Four
Conflict
Piebald
Adolescents
The Avengers
Cobra Skulls
Health
Calpurnia
Kevin Devine
The Frights
The Districts
Arkells
The Audition
Spitalfield
Flor
Speedy Ortiz
Bully
Lower Class Brats
Total Cahos
The Fever 333
Direct Hit!
Mom Jeans.
Mannequin Pussy
Pronoun
Beach Goons
The Bombpops
Badflower
Save Face
Super Whatevr
Beach Bunny
No Small Children