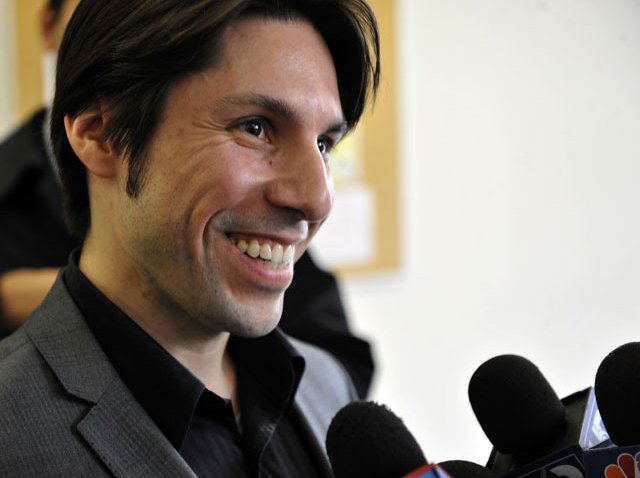 A 3-year-old girl caught in the middle of a nasty divorce battle can be taken to Catholic church services by her father, Cook County Judge Renee Goldfarb ruled Tuesday.

The divorce decree between Joseph Reyes and Rebecca Reyes, issued Tuesday, lifts the restriction on the girl's attendance to Catholic services, even though her mother is raising her Jewish.

"This court does not find, at this time, that it would be in the best interest of Ela to restrict Joseph's visitation. He can take Ela to church services during his visitation time if he so chooses. This court will also order that Joseph have visitation with Ela every year on Christmas and Easter," Goldfarb wrote.

Joseph Reyes was Catholic when he and Rebecca Reyes married, but said he converted to Judaism after his daughter was born. He insists he and his ex-wife never agreed to raise the girl Jewish and after the pair split, the second-year law student returned to Catholicism.

Last November, Rebecca Reyes requested and was granted a restraining order after she received a photo of the girl's baptism at Queen of Martyrs Catholic Church in south suburban Evergreen Park.

Joseph Reyes landed in criminal contempt of court in February after he took his daughter to Holy Name Cathedral. A judge will decide later this month whether he should stand trial for defying the order.

While Tuesday's ruling is viewed as a "major victory for religious freedom" by Joseph Reyes and his attorney, Joel Brodsky, the judge took Reyes to task over his efforts to publicize his case.
"Joseph chose to make three-year-old Ela the center of his own media event, as seen on every local news channel, print media and national news channels during his visitation," Goldfarb wrote in her 30-page ruling.Joseph chose to dispense three-year-old Ela's picture to the media."