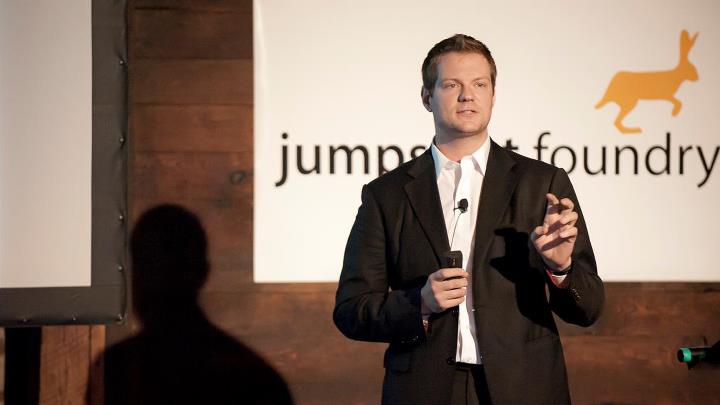 Last week, RentStuff.com Co-Founder Chris Jaeger uprooted his online community marketplace for rental goods business from Nashville and came to Chicago. It's clear to see why: RentStuff.com snagged a spot in 1871, the new tech co-working space that opened this week in the Merchandise Mart.
Still, moving from Nashville to Chicago is a risky move. Sure, there are no guarantees in life or business, but it's especially surprising given how Chicago and Illinois has been slammed as being among the worst places in the country to run or start a business. To get a better understanding of how Jaeger's company works and why they picked Chicago anyway, I gave him a call.
Since you're new to Chicago, can you give our readers your elevator pitch on your business?
Christopher Jaeger: Sure. I can give you just a brief overview. So, rentstuff.com is an online aggregator and marketplace of all things rentable. So, we bring together the inventory of both businesses and individuals and allow them to more easily rent items in their community. Our first offering, which is live right now, is our peer-to-peer offering. It allows individuals to rent and lend their own personal assets like sporting equipment, electronics, cameras, whatever it may be in their homes that others would want access to because it's more convenient or they don't have the space to store it or they don't have the money to buy it.
What we're working on now behind the scenes is a software offering for businesses to allow them to more easily manage their business inventory as well as plug into our marketplace and also make their websites available for reservationing, like to show their inventory. The renting industry is something that's very antiquated and not quite as caught up with the rest of commerce as a lot of sites out there.
Can you talk a bit about why you chose Chicago? In addition to the whole Pando Daily controversy, Illinois was just named the third worst state in the country for businesses.
Christopher Jaeger: We started in Nashville and we were in an accelerator, but Nashville was a very small city. Our business model thrives on population density, so we need people in close quarters. We went through this accelerator, we went through an open-work environment, like a collaborative work environment and we liked that aspect of how we were working too, working amongst other startups. So both of those components were available to us here in Chicago. Chicago is the perfect marketplace for us just to take our service to the next level because it's the third largest city. The population density is 15 times what it is in Nashville and allows us to test this product in a major market. This is where collaborative-consumption movements, the industry that we're working in -- these are the sort of places where they take off. Progressive cities. Dense cities.
At the same time, we got selected for the 1871 facility that opened up here and thought that would be an opportunity to continue working in a co-working environment and get the tangible benefits of being able to work in an environment like that and, hopefully, getting very quickly immersed in the startup and entrepreneurship ecosystem that is built into here in Chicago. There's established systems on both coasts, but Chicago is really the next up and coming spotlight of startups.
What's it like operating out of the 1871 space? What other advantages do you think you'll be able to reap out of it?
Christopher Jaeger: It's an amazing space: 50,000 square feet of people doing startups everyday. It's a great space. The price of it for a startup is very, very reasonable. So it allows us a place to go and work that is within our startup price budget. But just the ability to share experiences with other entrepreneurs, see how they're tackling problems. At the same time, they hold a lot of great events there. They bring in Facebook. They bring in Google. They bring in investors. They bring in mentors and advisors. They allow you to connect to other business people here in Chicago. So I think all of that is going to be closer to our fingertips.
Any other enticing words you can offer to people considering of relocating their businesses and have Chicago on their short list?
Christopher Jaeger: Chicago is trying to support companies much better than you might see in other major entrepreneurship hubs. With Groupon and how successful that was, the spotlight is turned on the city. I think the investors here are trying to find the next big success story that will grab headlines and continue to grow the atmosphere here. I think it's been a little scattered in Chicago -- obviously I'm new here and it's from what I read and what I've seen in the only past eight or nine days, but there are great pieces in the city and now they're starting to come together in a cohesive way.

David Wolinsky is a freelance writer and a lifelong Chicagoan. In addition to currently serving as an interviewer-writer for Adult Swim, he's also a columnist for EGM. He was the Chicago city editor for The Onion A.V. Club where he provided in-depth daily coverage of this city's bustling arts/entertainment scene for half a decade. When not playing video games for work he's thinking of dashing out to Chicago Diner, Pizano's, or Yummy Yummy. His first career aspirations were to be a game-show host.