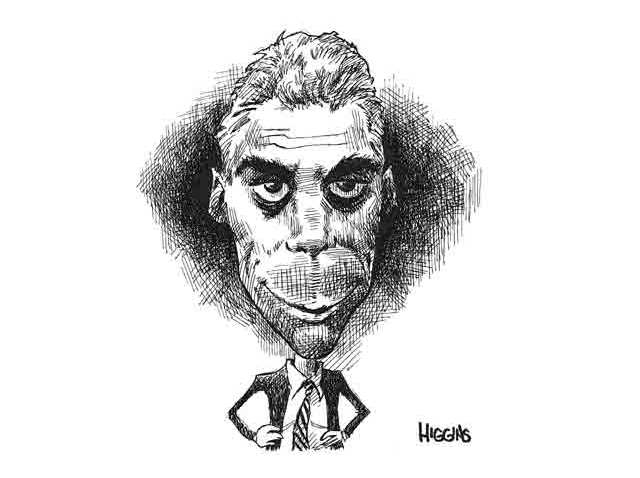 I don't think Rahm Emanuel needs money so he can throw an inaugural party. I think he's throwing an inaugural party so he can collect money. It's going to be like his second bar mitzvah, with friends competing to see who can bring the biggest gift.
To prove this event isn't all about cash, though, Emanuel is refusing to accept denominations higher than $50,000, no matter how much contributors beg to offer him a six-figure donation. And he's inviting everyone to his party, even if all they have to offer is a widow's mite. Once the mayor-elect is sworn in, Grant Park will become his personal front lawn. It's where Chicagoans have celebrated big moments in the city's history, such as the Bulls' first championship, and the election of the first black president. That makes it the only suitable venue for Emanuel's inauguration party.
According to the Tribune, a $50,000 check will entitle its author to "'co-chair' status on Emanuel's inaugural committee, along with four VIP tickets to a reception, dinner and concert at Grant Park the Saturday before he takes office. The package also includes tickets to the May 16 inauguration."
Donors who go the full monty will also receive "special access" to the new mayor, which is really what they're paying for. That, by the way, applies to aldermen who want to sit close to the throne. Getting elected to the City Council does not give them precedence over $50,000. Some of them didn't even spend that much on their campaigns.
It sounds like a scheme to circumvent the new campaign finance laws limiting individual donations to ten grand. Rahm needs the money, because he'll be expected to deliver a tribute to his godfather, President Obama. I've always believed private fundraisers that set dollar amounts for photos or handshakes or dinner with public officials ought to be illegal.

An official elected with everyone's votes should not be more easily accessible to those with big bank accounts. Those people don't just want a picture to hang next to their Northwestern Law degree. They want to lobby -- for policies that will make them even richer. It reminds me of the time Eazy-E paid $2,490 to attend a speech by President George Bush at the Republican Senators Inner Circle Luncheon. A few years later, the gangsta rapper died of AIDS -- but while he was alive, he got closer to the president than you or you or you.
The good news about this event is that Desiree Rogers is on the inauguration committee. So if you don't have $50,000, you can sneak into the reception.

Buy this book! Ward Room blogger Edward McClelland's book, Young Mr. Obama: Chicago and the Making of a Black President, is available at Amazon. Young Mr. Obama includes reporting on President Obama's earliest days in the Windy City, covering how a presumptuous young man transformed himself into presidential material. Buy it now!