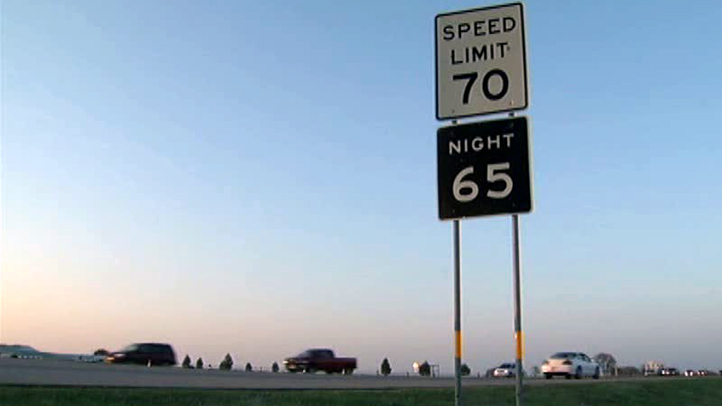 Gov. Pat Quinn isn't saying whether he'd support legislation boosting the speed limit on Illinois interstates and tollways.

The Illinois Senate approved a measure 41-6 Wednesday raising the speed limit from 65 mph to 70 mph. The bill -- SB2356 -- awaits a House vote.

If Quinn signs it, the new speed limit could take effect at the start of next year.

Quinn told reporters Thursday that he wants to see what House members do. He says when it comes to roads, it's all about safety and he wants to hear from other transportation officials.

A bill sponsor is Republican Sen. Jim Oberweis of Sugar Grove. He says the move would put Illinois in line with dozens of states that already have a higher speed limit.
Copyright AP - Associated Press